My favorite time of year – Tips for the fall season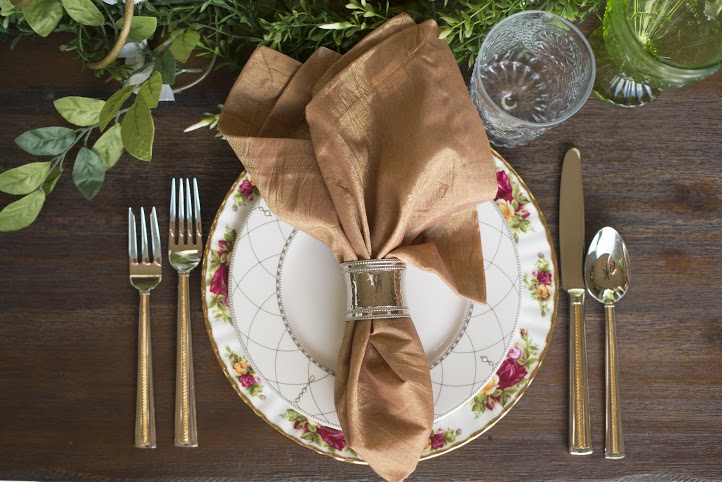 It's still 104 degrees in the desert!  That's no reason not to start decorating for Fall.  Pack up the pinks, the blues, and the whites, dust off the bronzes, burnt oranges, rusts and the many shades of green, and change it up.  Add some rustic accents, start baking pumpkin pie, and you'll forget it's 104 degrees.
Here are some tips to get your home ready for the Holiday season!
What I do at the beginning of any season?  Pack up many of my accessories, and say good bye for a few months, so in some areas of the house I can start with a blank canvas.  Decorations for Halloween and Thanksgiving are much lighter than Christmas, so it gives you a chance to ease into these yummy seasons.  Decor for these holidays are not limited to only interiors.  Let them experience the change in decor from the front yard to the back yard. It can be as easy as garland leaves with candles, or you can get extensive with figurines, art, and wonderful new accessories.
Keep some large bins around for storage, and it will make it much easier to take down and put up next year.
Never forget, this is the start of the season of giving, which means inviting family and friends into your home, which is one of the most natural forms of giving.  By letting them feel invited, welcomed, and most likely fed.   Then take it to the next level and maybe help decorate churches, schools, or simply having a bag of canned goods in your trunk to donate to a rescue mission, or just the friendly man you see on the corner every day.
The last and probably most important tip is make it FUN!  My grandson helped us decorate everything for this Halloween, and we had more fun planning where we were going to place the scary noise machine or the smoke machine, and now every day he asks me – "How many people did we scare?"
These next months in my opinion, are the months we tend to spend the most time in our homes with our friends and families, and are why the interiors not only need to be about great design, but about comfort and function.