Sarah & Jayrom at Rose Cottage
Sarah & Jayrom – Palm Springs Wedding
Young Love, sweet hearts, becoming one while being enveloped in authentic beauty.  The backdrop is an early 1900's Rustic Estate called "The Rose Cottage" in Palm Springs,
California.  This venue was the perfect place for these two to embody and embrace their futures together in front of family and friends.  Hand laid Rock Walls, majestic mountain backdrops create the framework around this venue; then add lush gardens and lavish grass areas to this Rustic Romantic themed wedding, and you have 'bliss'.  Vision Events was honored to be a part of this 'day' for these two.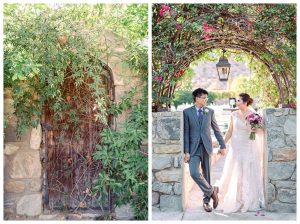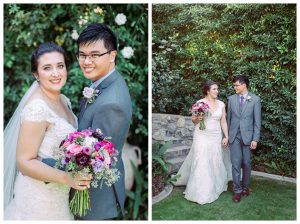 We were on this journey with them for a year and half and were able to bring to fruition a day that embodied 'their loves': romantic florals in bright pinks, fuchsias, purples, violets, and lavenders, then we added cut crystal and charmed accents from the signage to the table numbers.  The linens were a metallic sheer in colors of ecru and foxtail lavender, Vision Events used mismatched white platings and wonderful Parisian glassware at each table setting.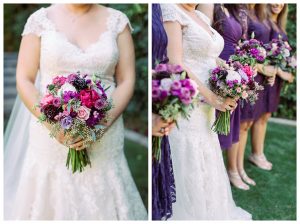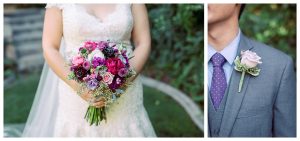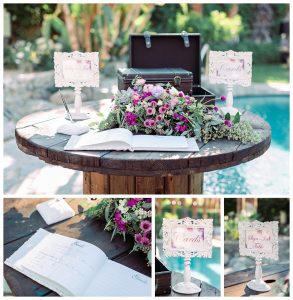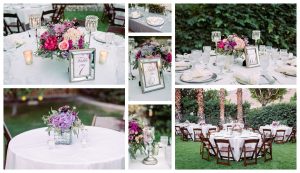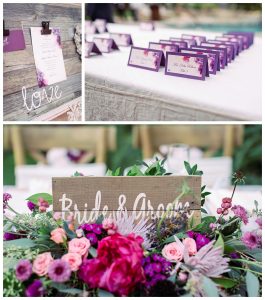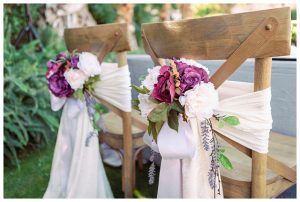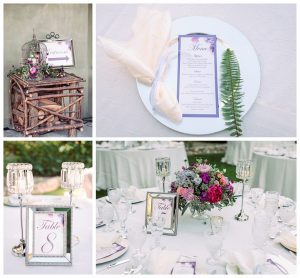 Last, but not least, a hand built mesquite wood wedding arch adorned in gorgeous florals and greens was that finishing touch!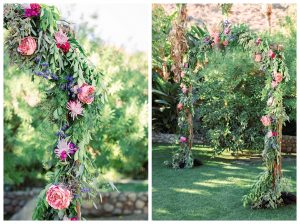 All of this was then enhanced with strung lights and tons of candle lit tables. The food was 'delish', but the S'more's bar was a hit! This 'lady and gentle man' were a mix of old fashioned grace, charm, and flair.  The future looks dreamy, lovely, and bright for these two!  It's always rewarding to see these productions come together like this!  Thankful and blessed to be able to be a part of these wonderful 'moments' in people's lives!