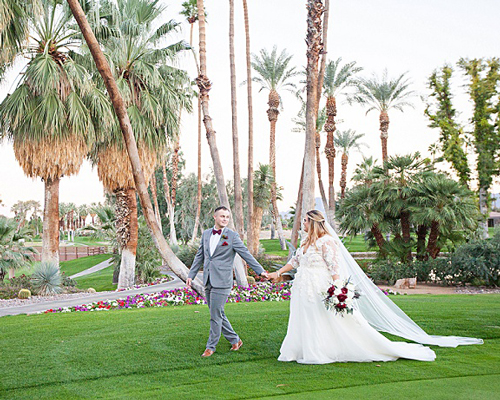 Alexis & Eric – Thunderbird Country Club, Rancho Mirage, California
Weddings are an expression of the couple!  That's our philosophy.
What do they want their family and guests to walk away with?  
For Alexis and Eric it was a feeling of 'being invited to spend a special day with them, that would be remembered. A day that would take place in a beautiful setting and the guests would be fed amazing food, with their thirsts quenched, and their hearts filled'.  All of this happened, for sure.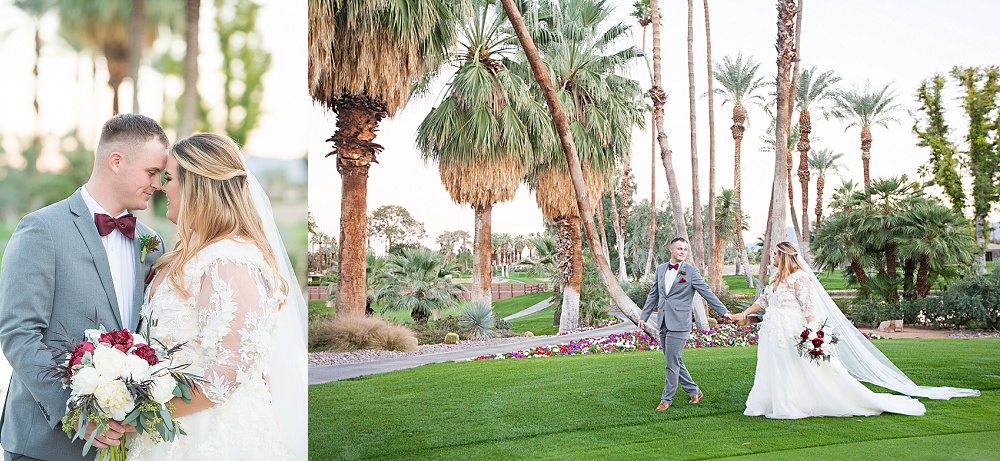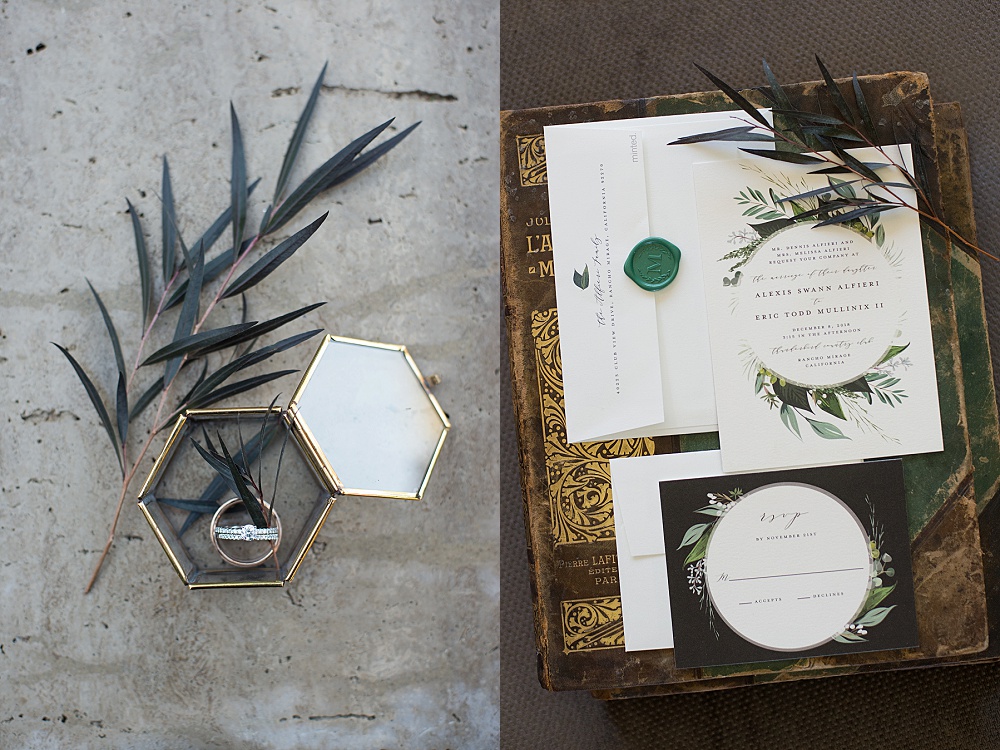 When guests entered the gates at the historic Thunderbird Country Club, in Rancho Mirage, California, they were greeted by a stunning palm tree lined entrance, blue skies and breathtaking golf course views.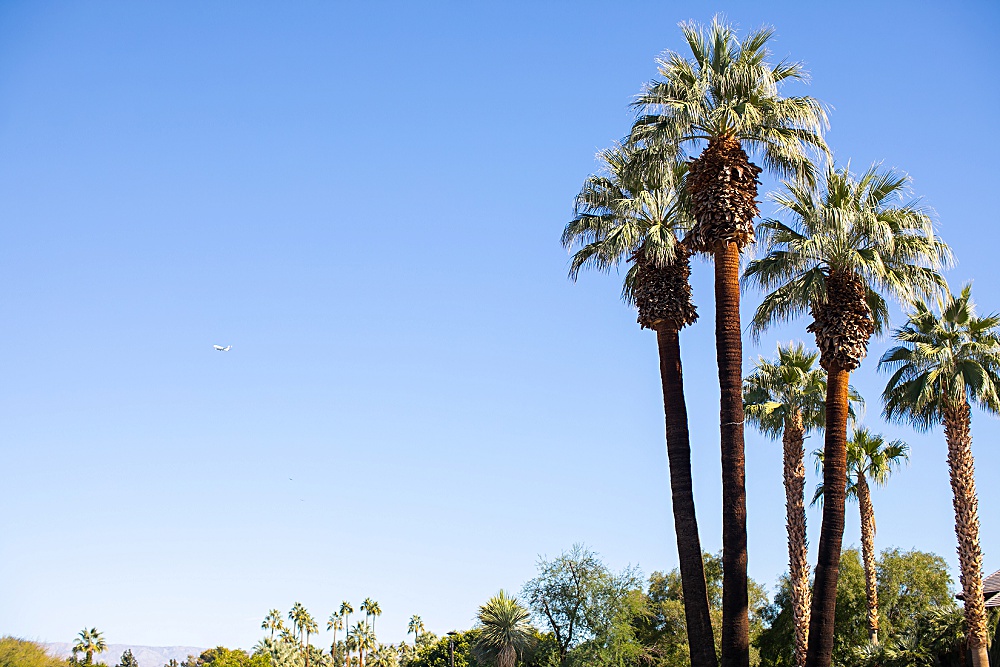 Upon arrival at the front of the Clubhouse guests were greeted with a custom made welcome sign. They were then guided through the Thunderbird Country Club halls to the beautiful garden Ceremony. The ceremony area was adorned with Driftwood Vintage chairs, rich colored florals, greenery and pillar candles glowing in glass hurricanes.  A mesquite arch adorned with foliage, coordinated branches and eucalyptus, created the perfect frame for the bride and groom to exchange their vows.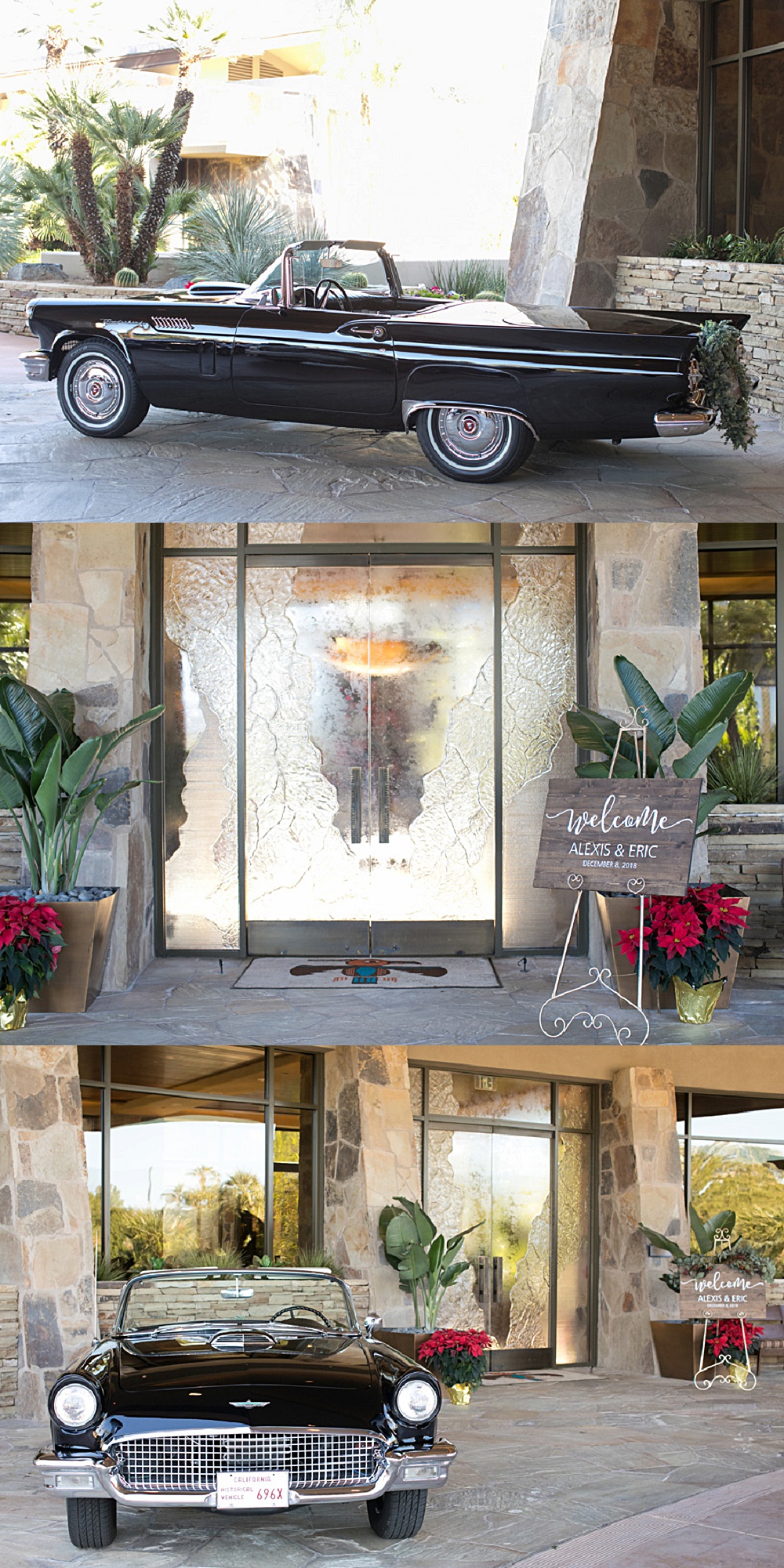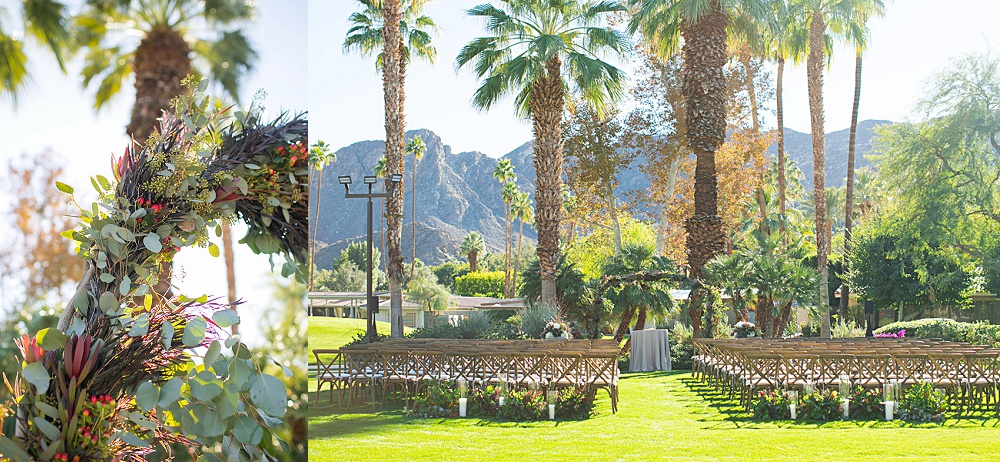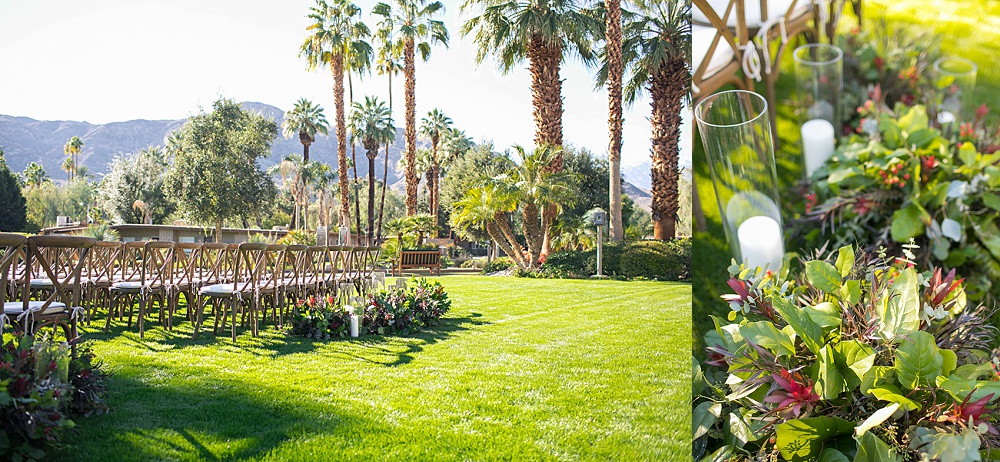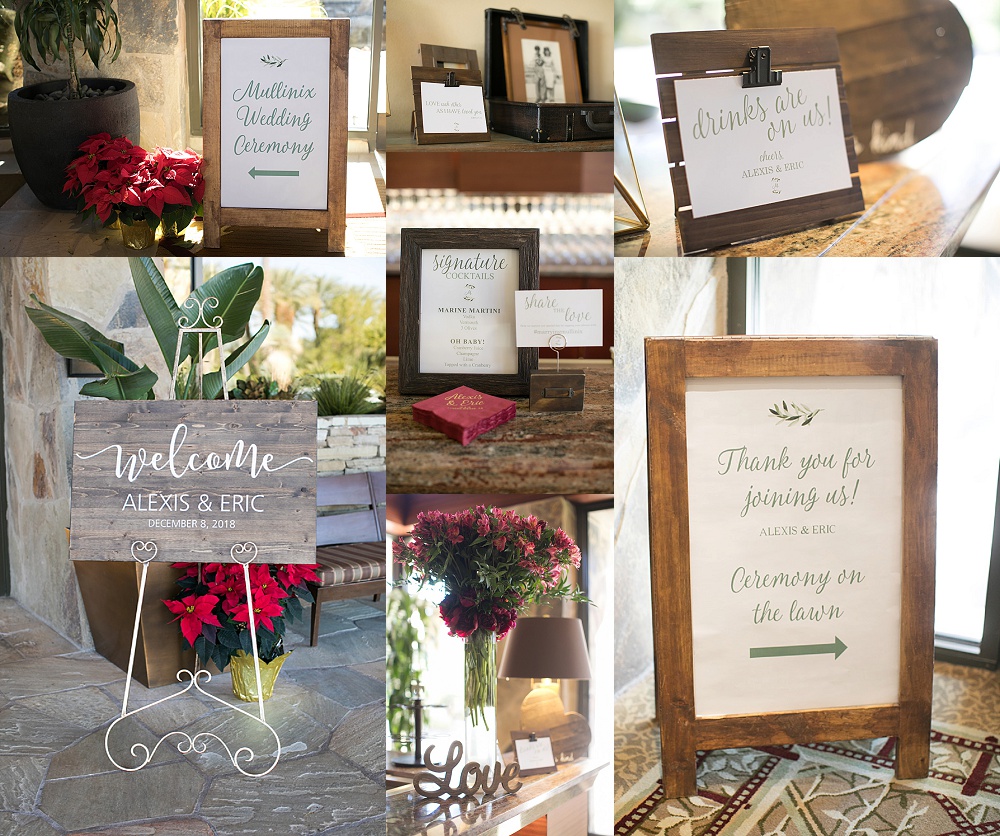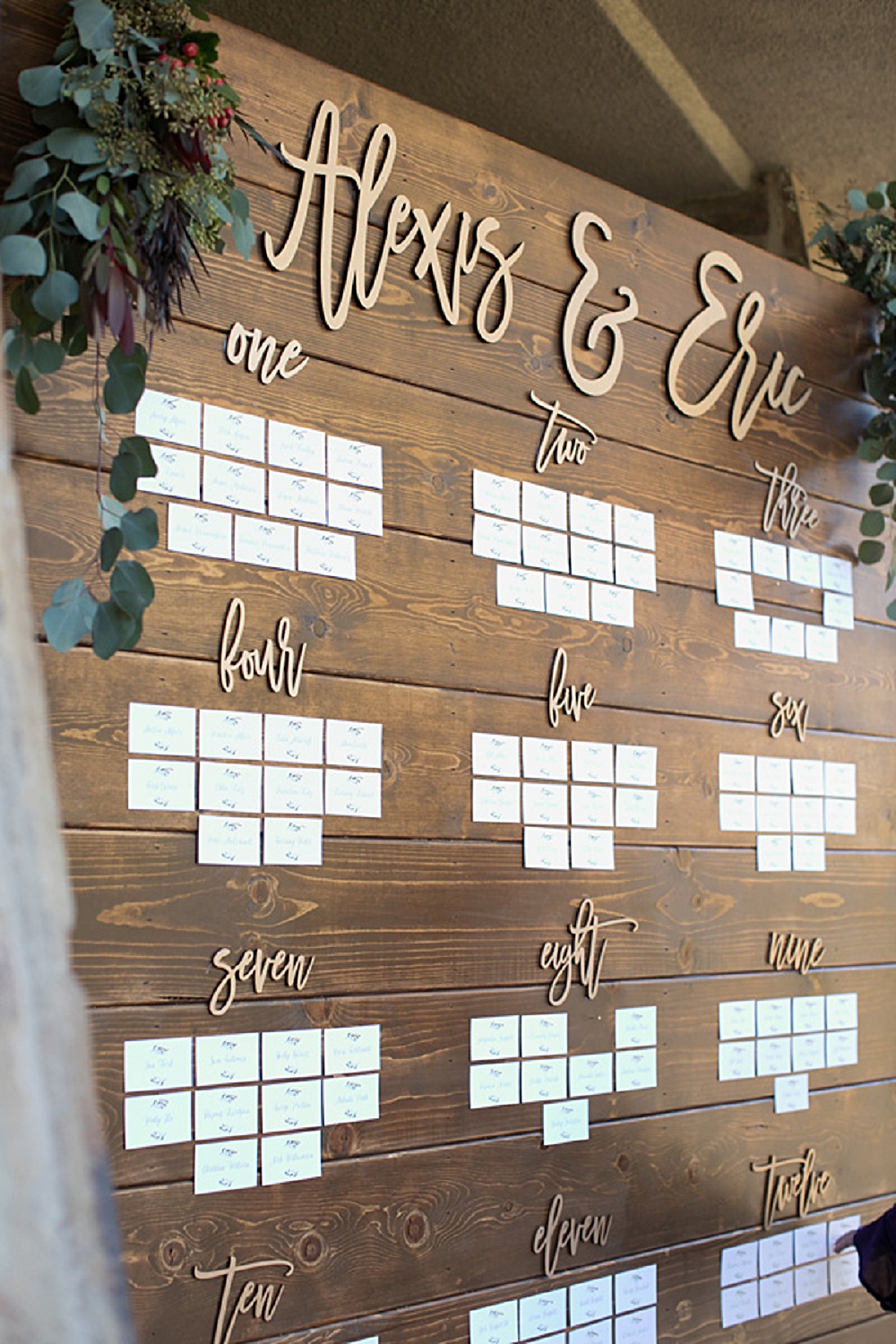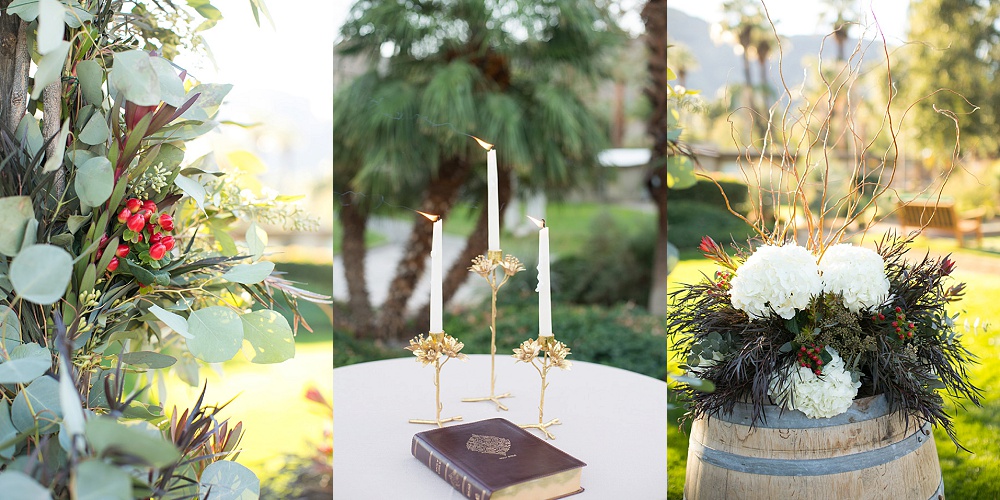 The groom surprised his bride and was in full Blue Dress Uniform which is what she hoped would happen.  The ceremony did not disappoint, and now the party would begin.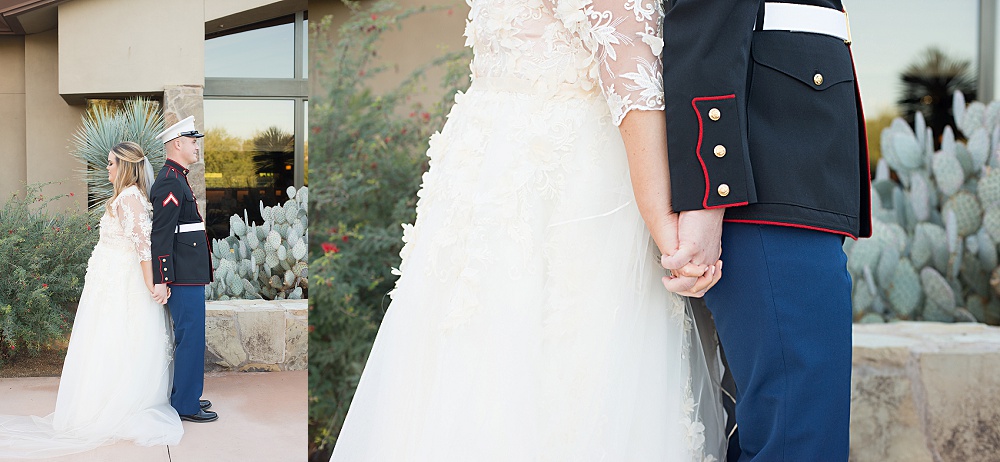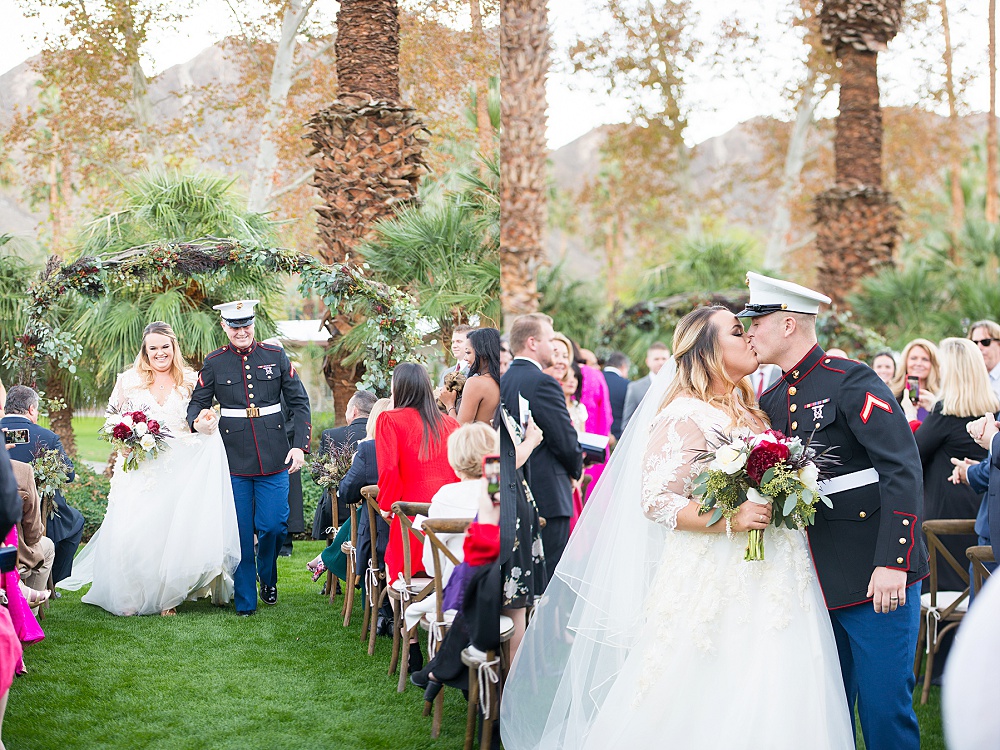 Cocktails under the romantic lights and candlelit centerpieces only enhanced the starlight backdrop.  The guests that wanted more of a lounge vibe found a place in the Vintage lounge area with customized cigars in boxes, and a  place to put your feet up or rest your drink. The chill was crisp and fresh and soft, luxurious blankets were left for guests to warm themselves, or cuddle in before the dinner and dancing began.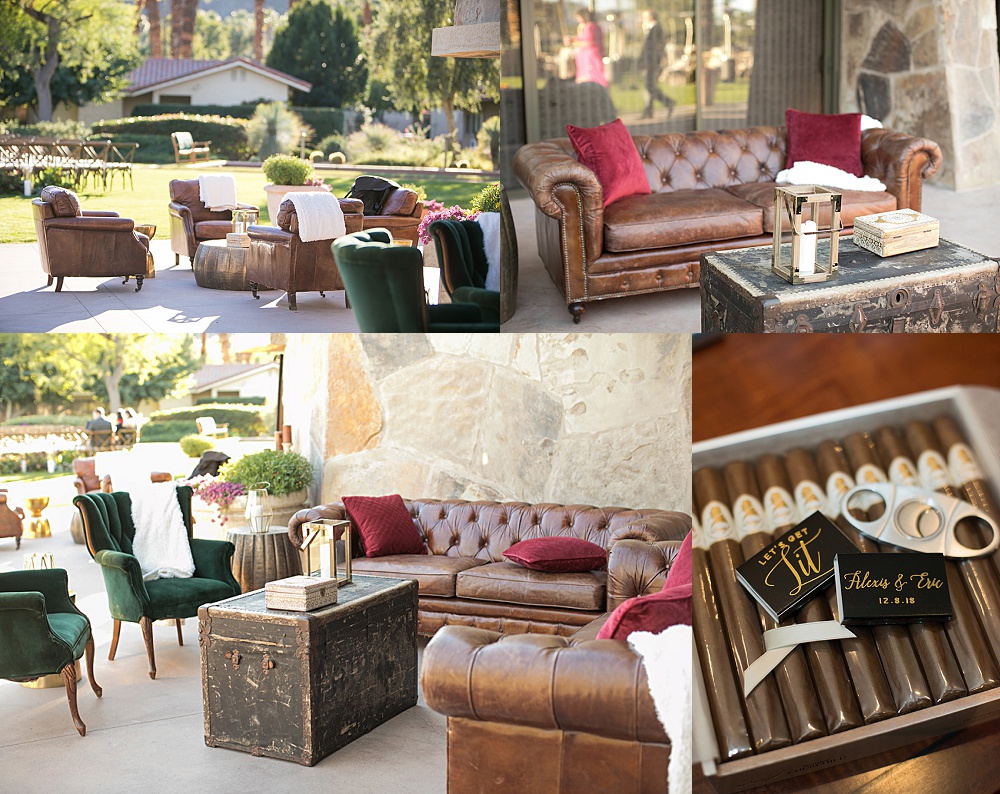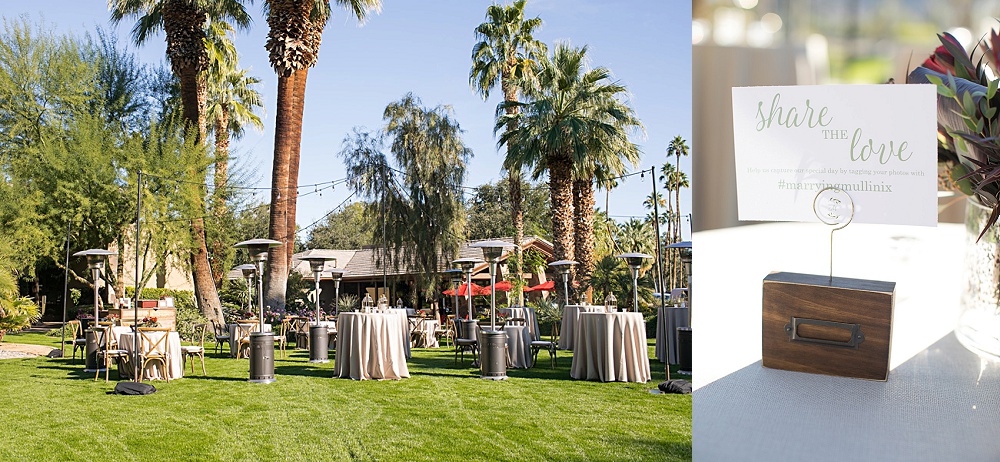 Beautiful candlelight glistened as the guests entered the Reception Room.  It was met with some ooh's and aah's for sure. Vision Events loves to get that response from guests.  The custom made chevron backdrop for the Bridal Party adorned with gold script names only shed some light on what this evening was all about.  The bride and grooms chairs were adorned with customized flair and the tables' florals were a beautiful mix of rich burgundy hues and greenery.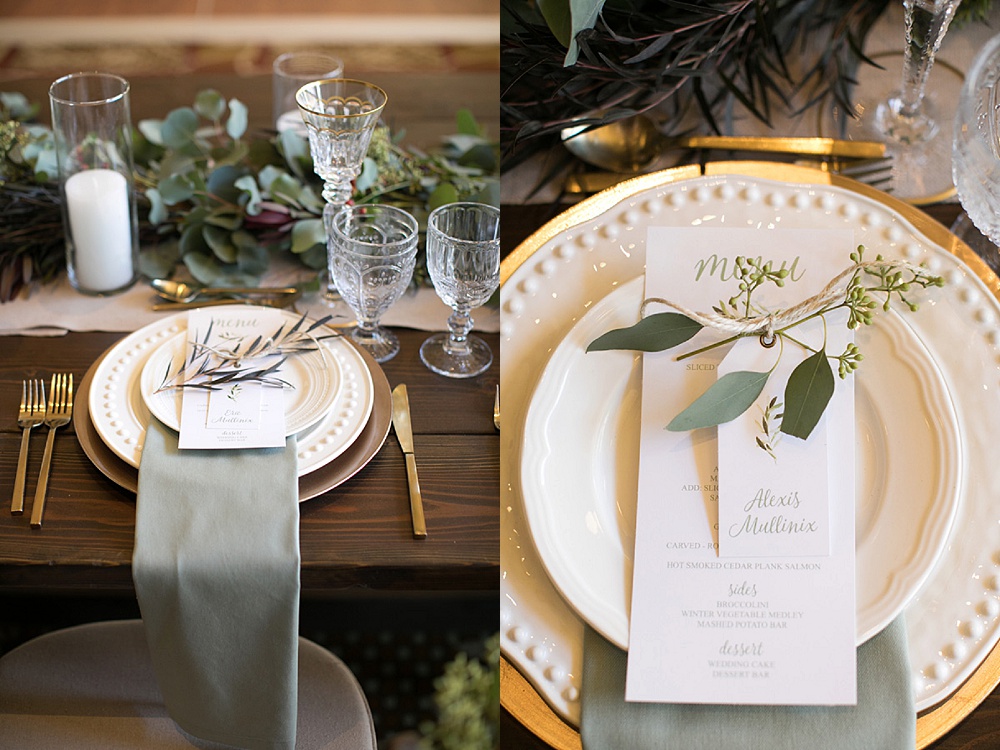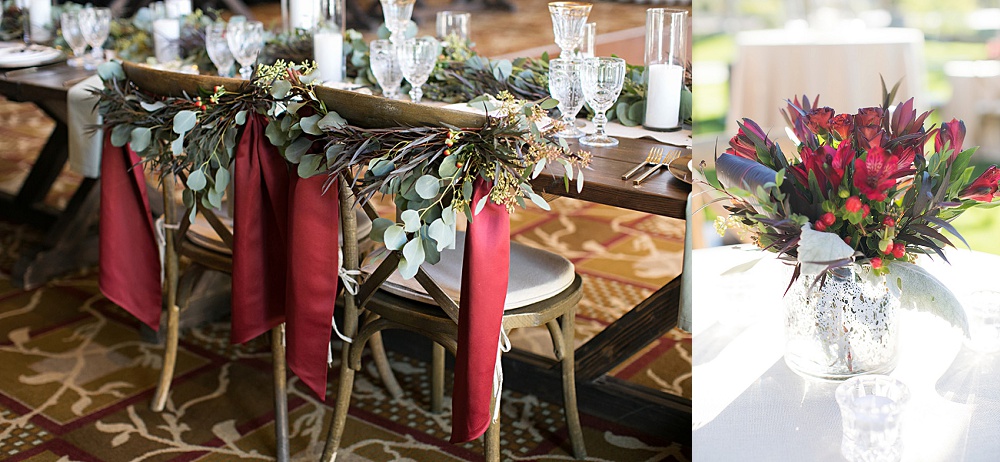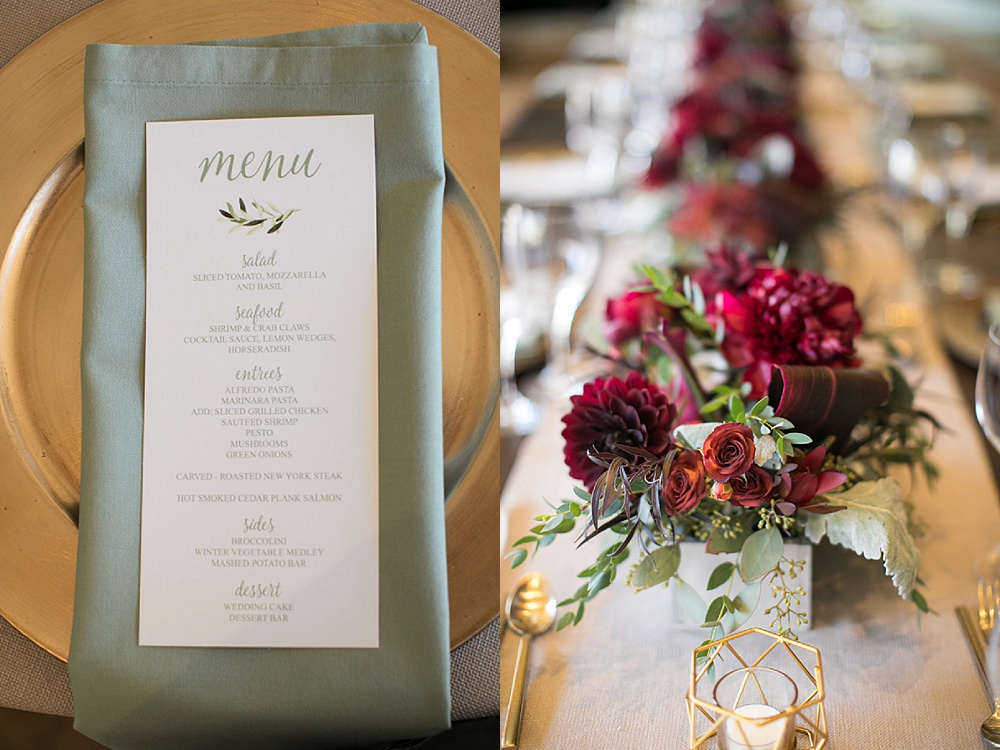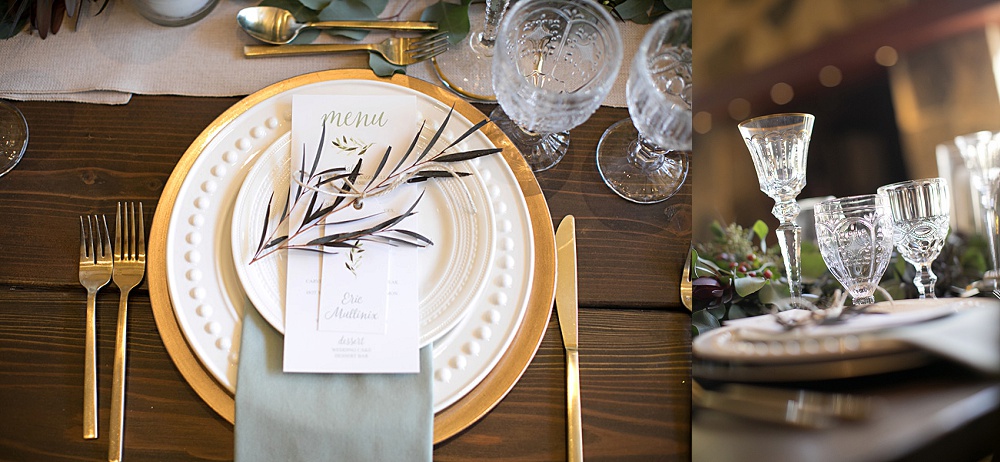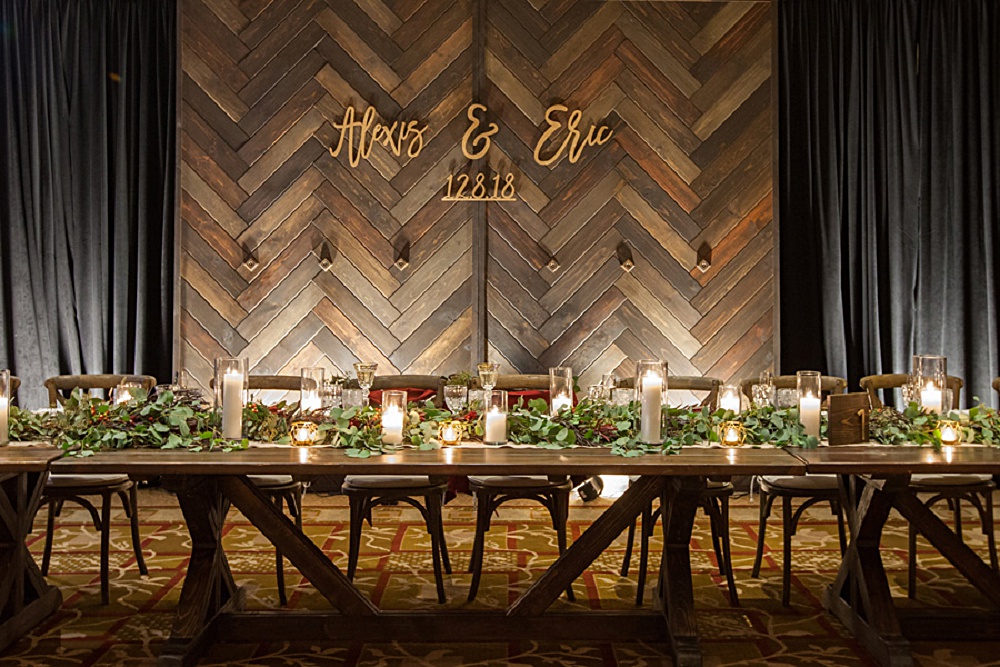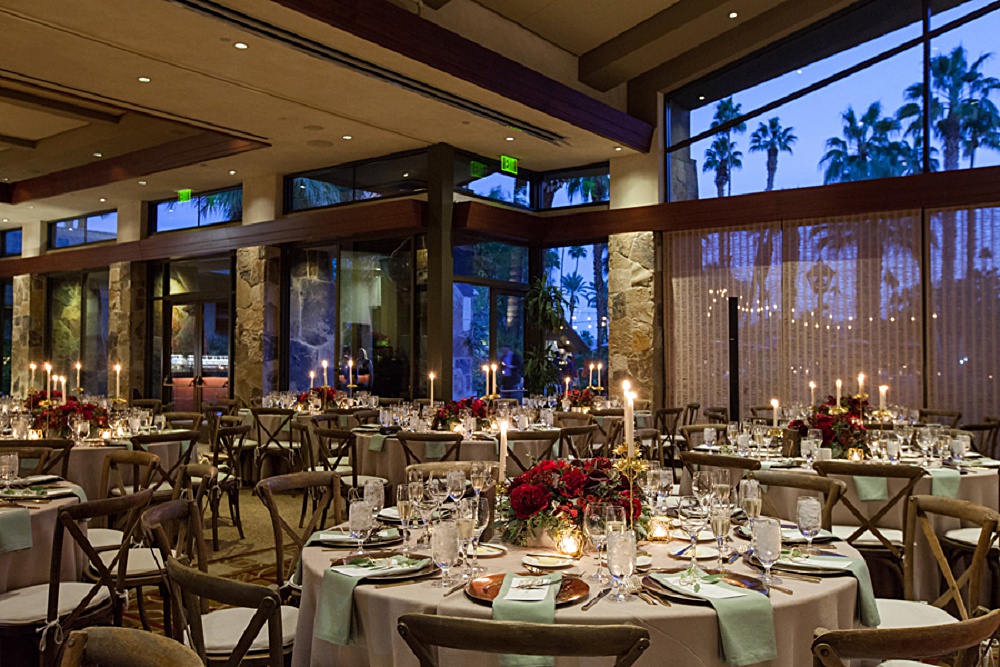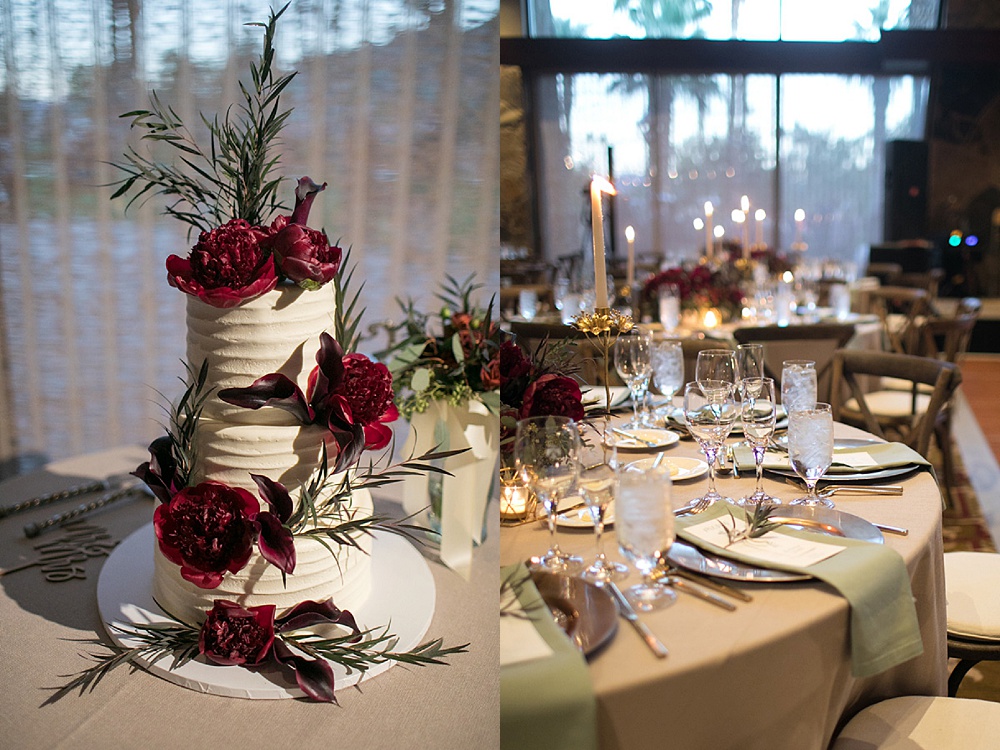 There was plenty to experience with a live band, photo booth, a 'memory' vintage chest, sweets bar and then a full on second ''late night snack' buffet came out that fueled the guests for their second wind of dancing, laughing, and just sheer enjoyment.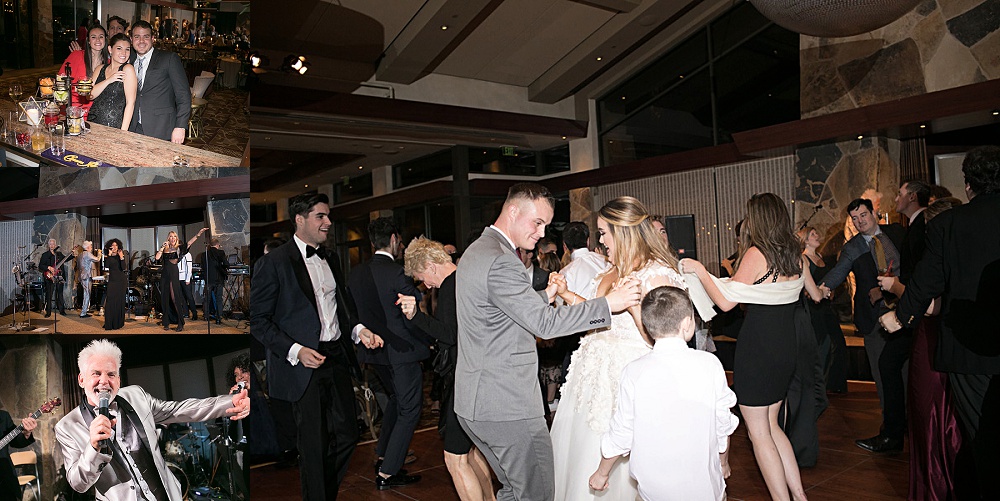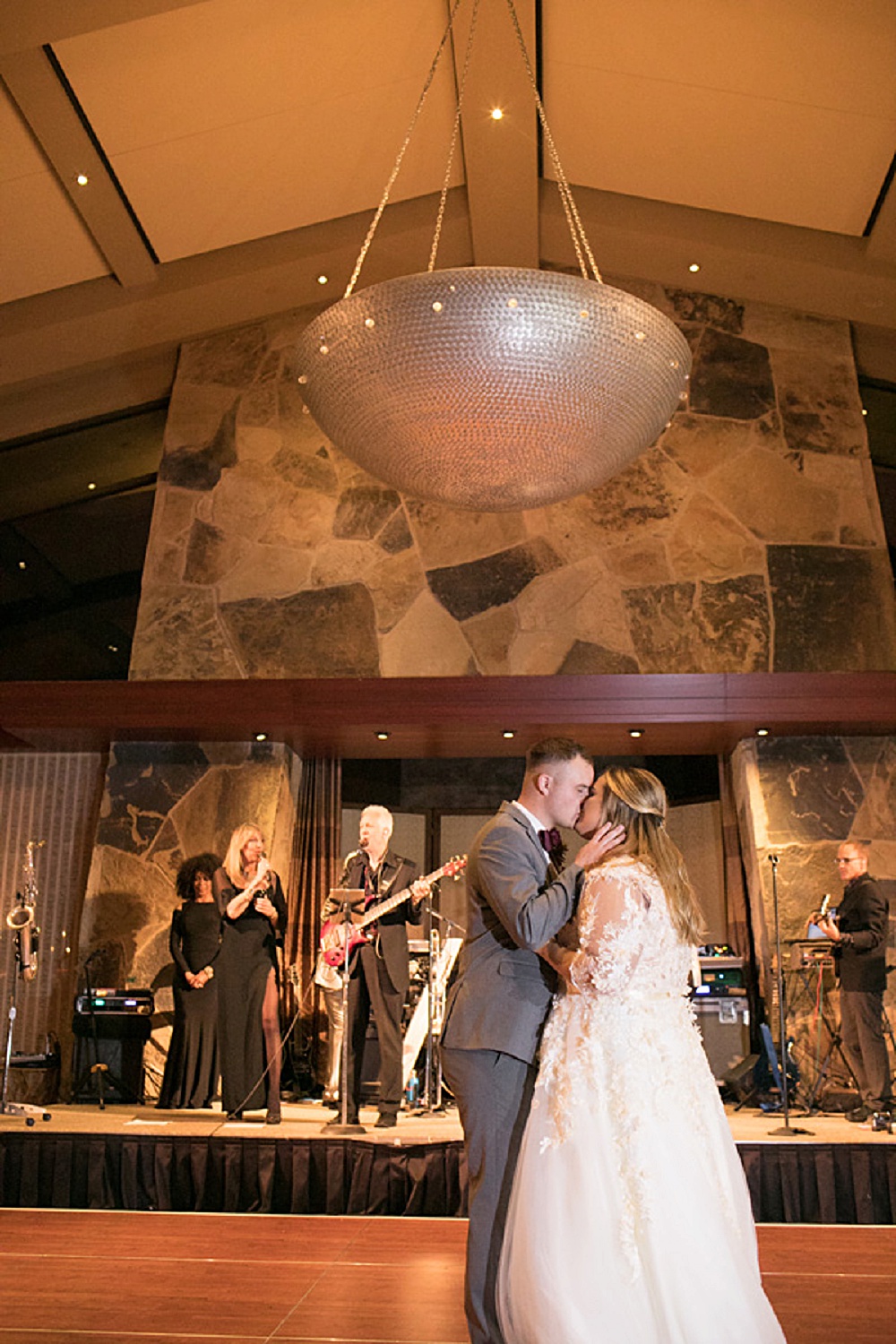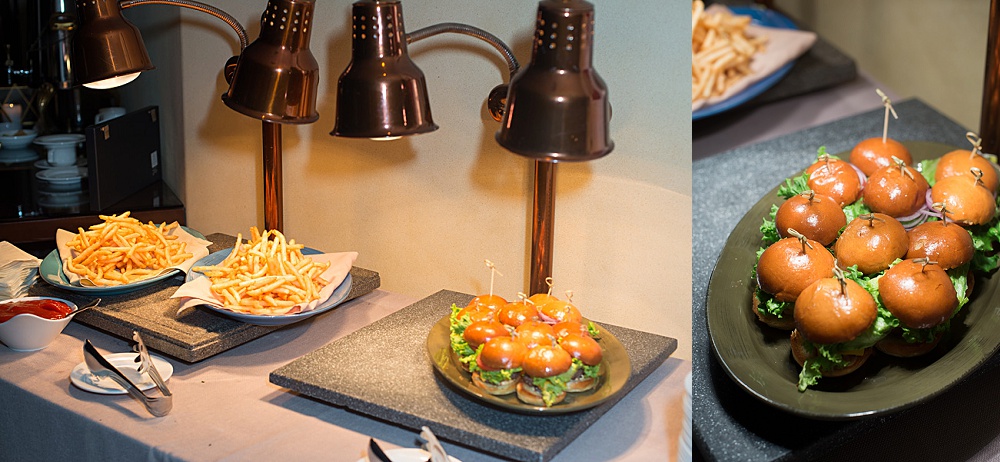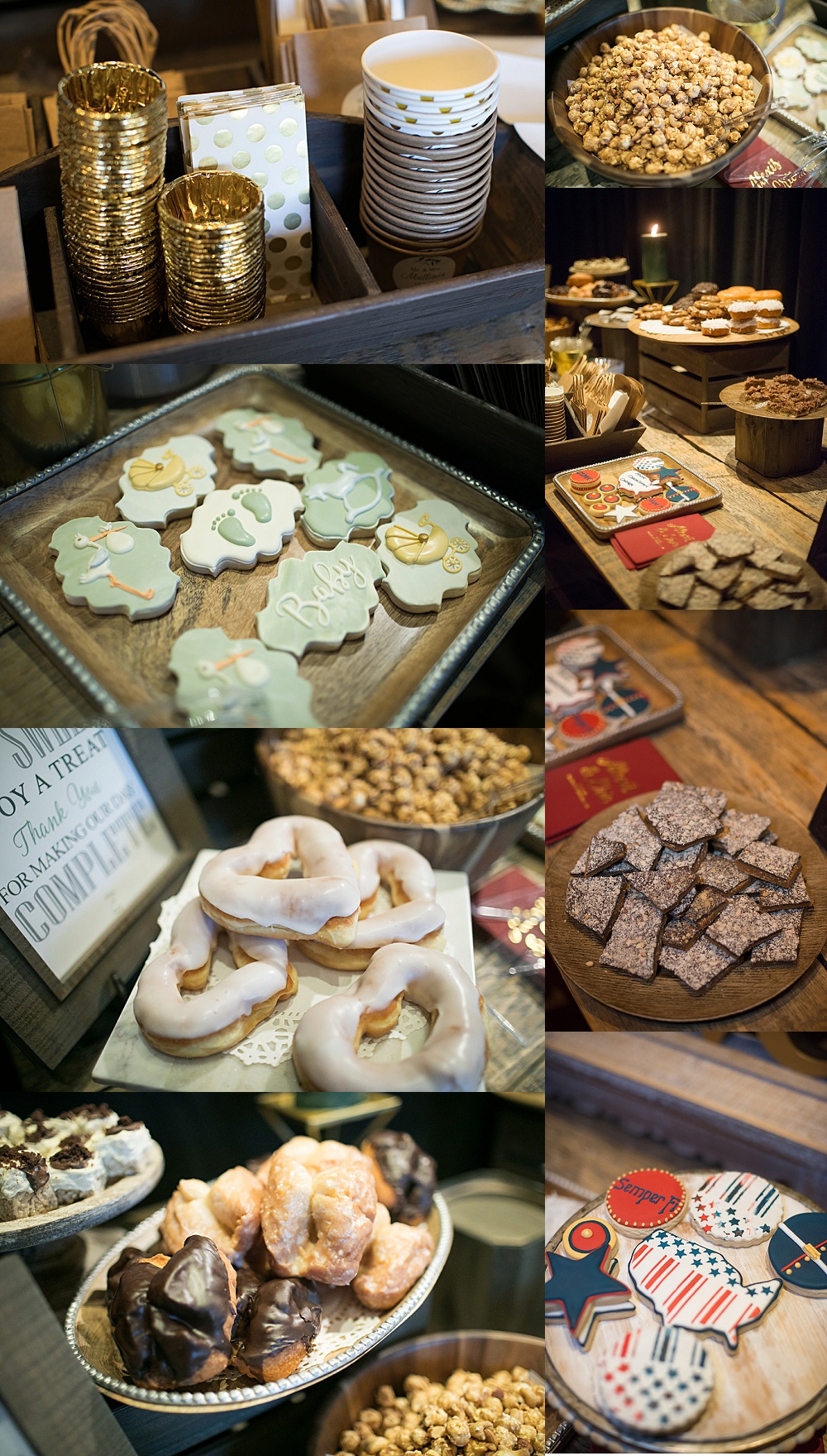 In the end, the bride and groom rode away (in her dad's vintage Thunderbird car) into the night knowing that they had thrown a 'party to be remembered' for all of their loved ones!  Isn't this what it is all about!  Celebrate the good times!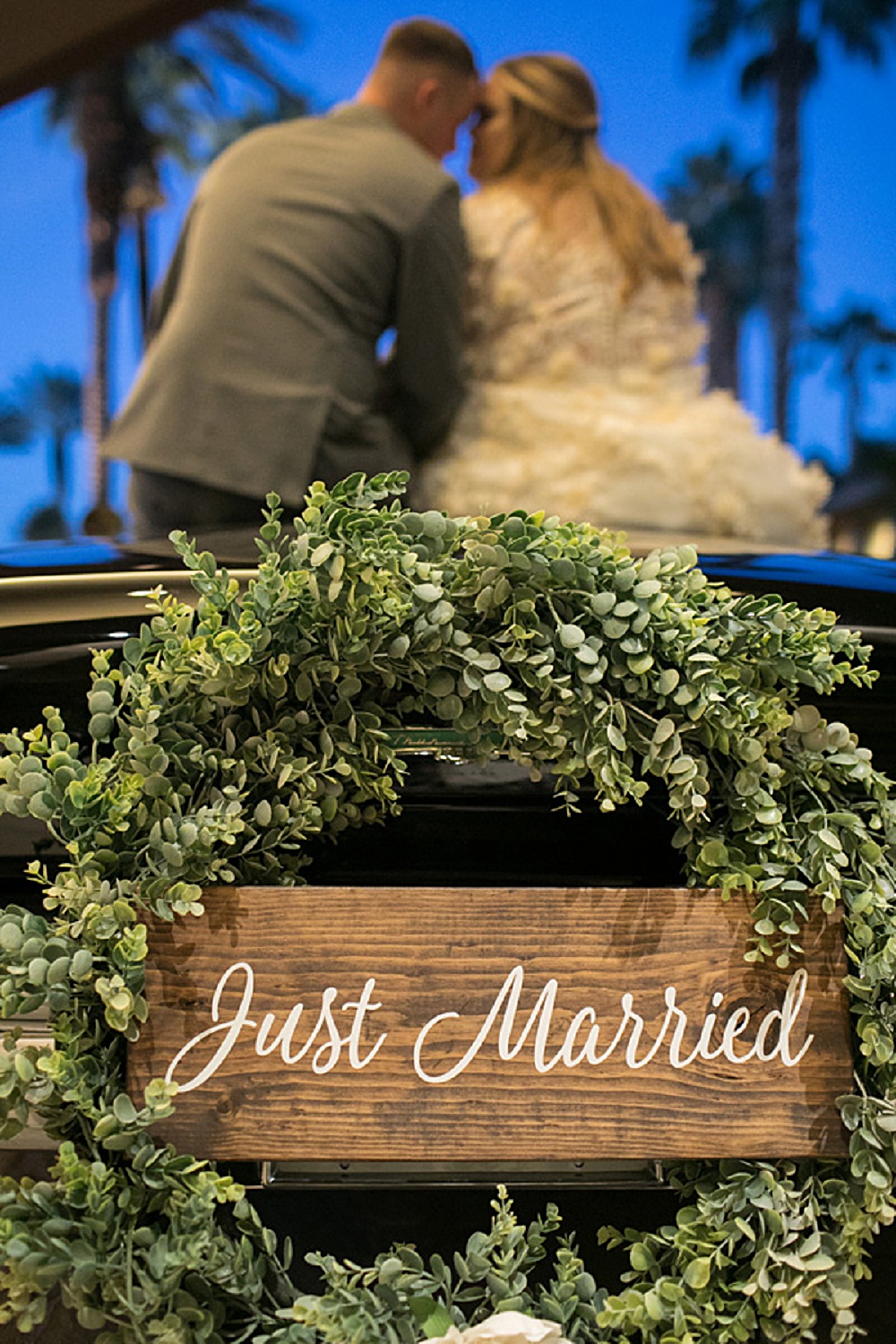 Venue:  Thunderbird Country Club
Catering:  Thunderbird Country Club
Photography:  Stephanie Cardona Photography
Videographer:  The Emotion Picture Studio
Florist:  The Flower Mart
Makeup and Hair:  All Tressed Up
Live Band:  The Zippers
Rentals:
Vision Events Rentals
Signature Party Rentals
Planks and Patina
Archive Rentals
Dessert Bar:
Fine Art Cookies
Brandini Toffee