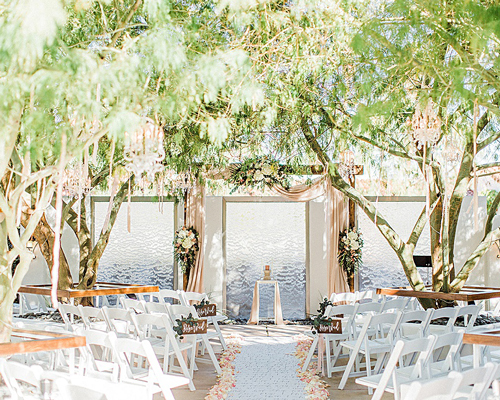 Brigitte & Daniel's Brunch Wedding – Palm Springs, California
A Beauty, a Beau, and a Brunch Wedding = Brigitte + Daniel's Wedding
Dreamy, fresh, romantic were the adjectives that kept coming to mind while working with this beautiful bride and her beautiful mother!  We were a dream team together.  It was so easy to take their 'vision' and enjoyably bring it to reality. The result is this stunning ceremony and reception area making for the perfect wedding day!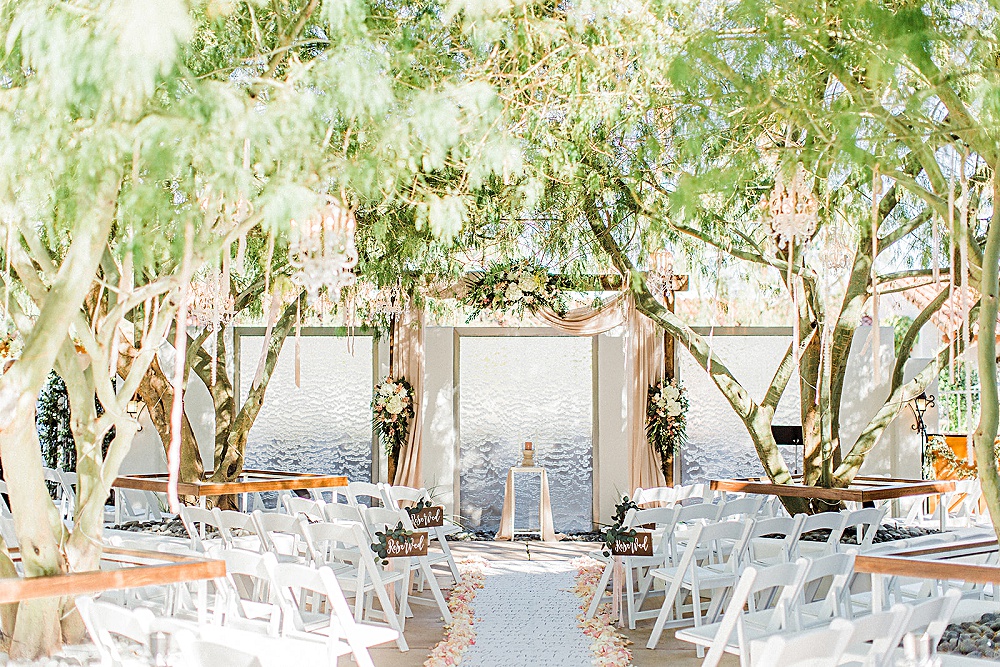 Worn woods, candle light, vintage chandeliers, fresh greenery, touch of rose gold, gold and silver, mixed with blushes and soft pinks is nothing short of 'heaven'.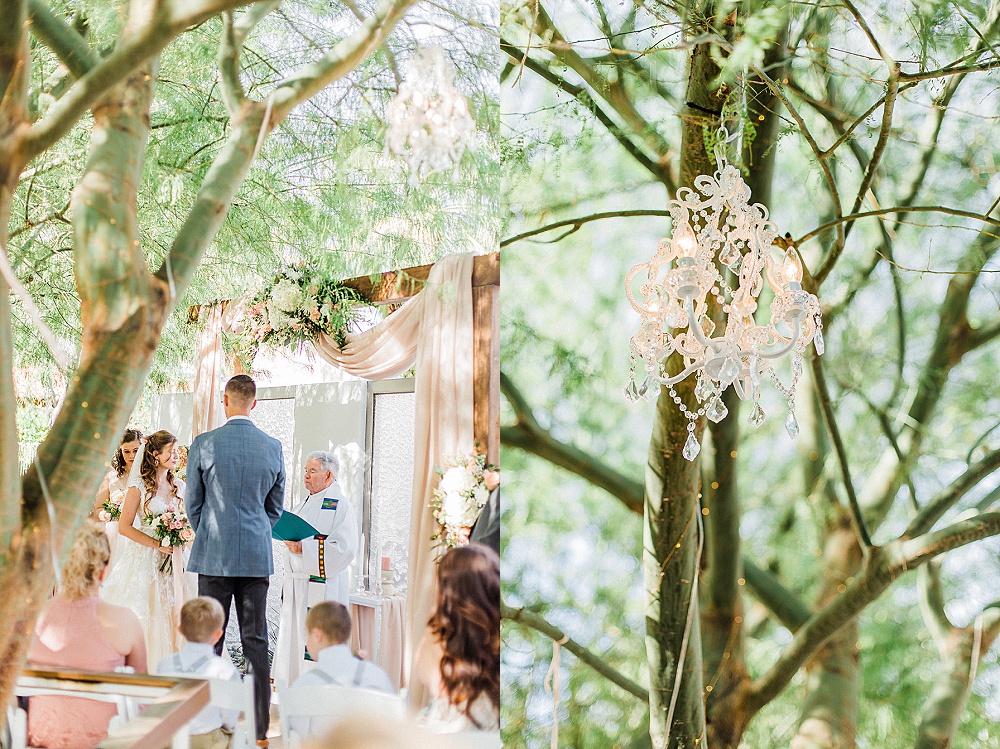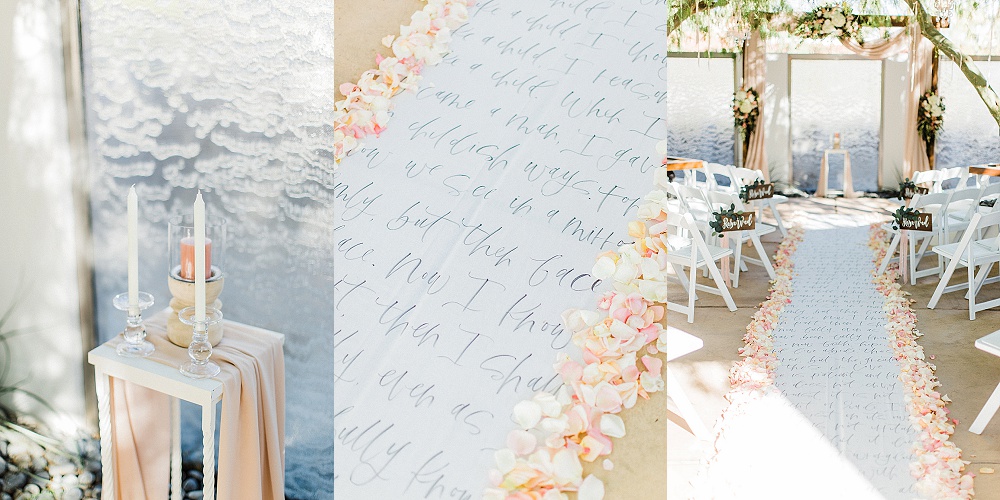 To top all of that off there was an amazing, delicious Brunch Bar set up with a Waffle Bar, Bacon Bar…yep Bacon Bar, Chilaquiles and all the fixings with the preamble to that being a Bubbly Bar. We had never done a Brunch Wedding, and we are here to tell you it was a delight! Our friends at F10 Catering absolutely killed it!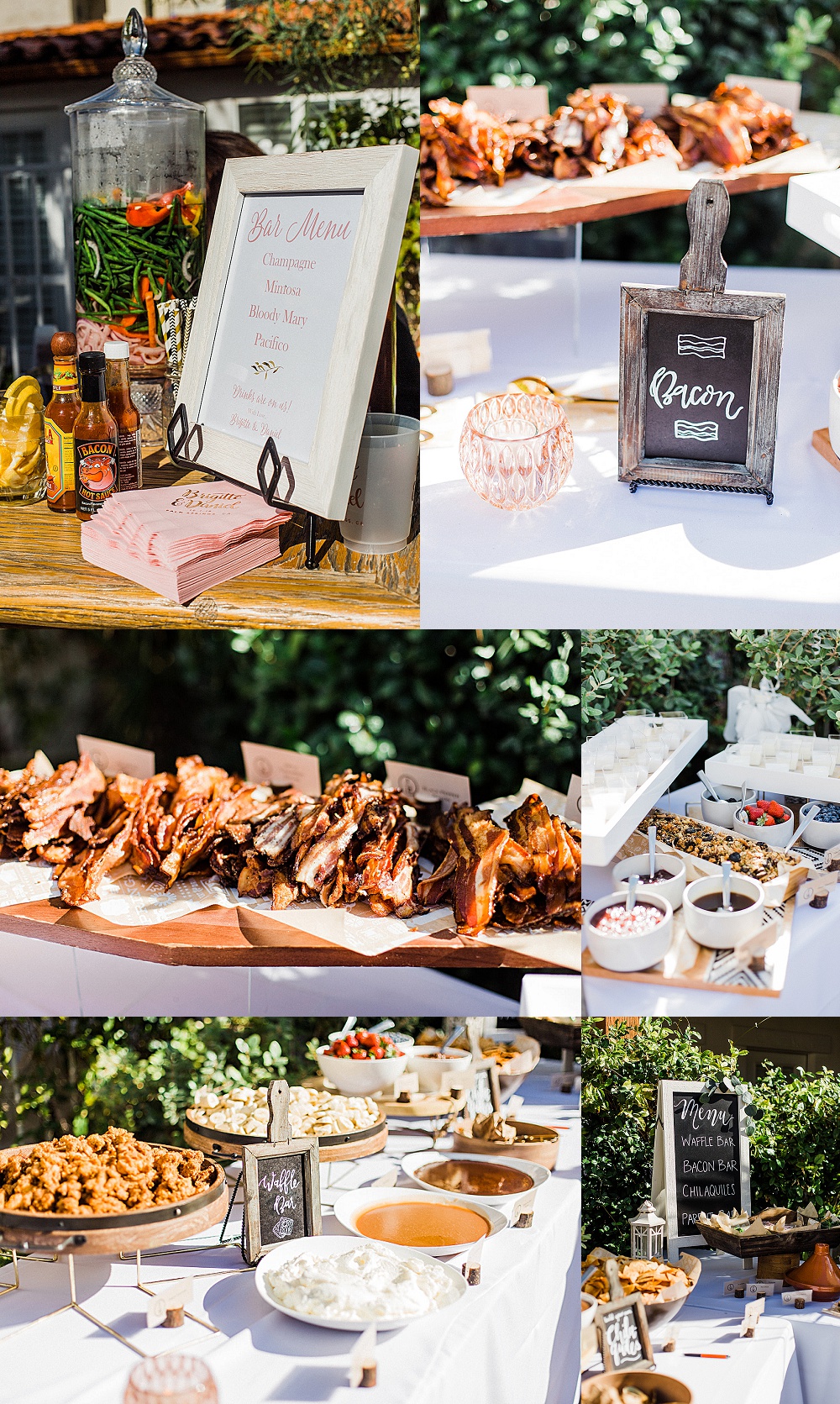 We are not done…..no traditional cake…nope….we had a yummy, great looking Donut Bar that we literally had to put velvet rope and stands around and a sign that stated "Do-Nut Touch" because the guests would have missed the Brunch, right!?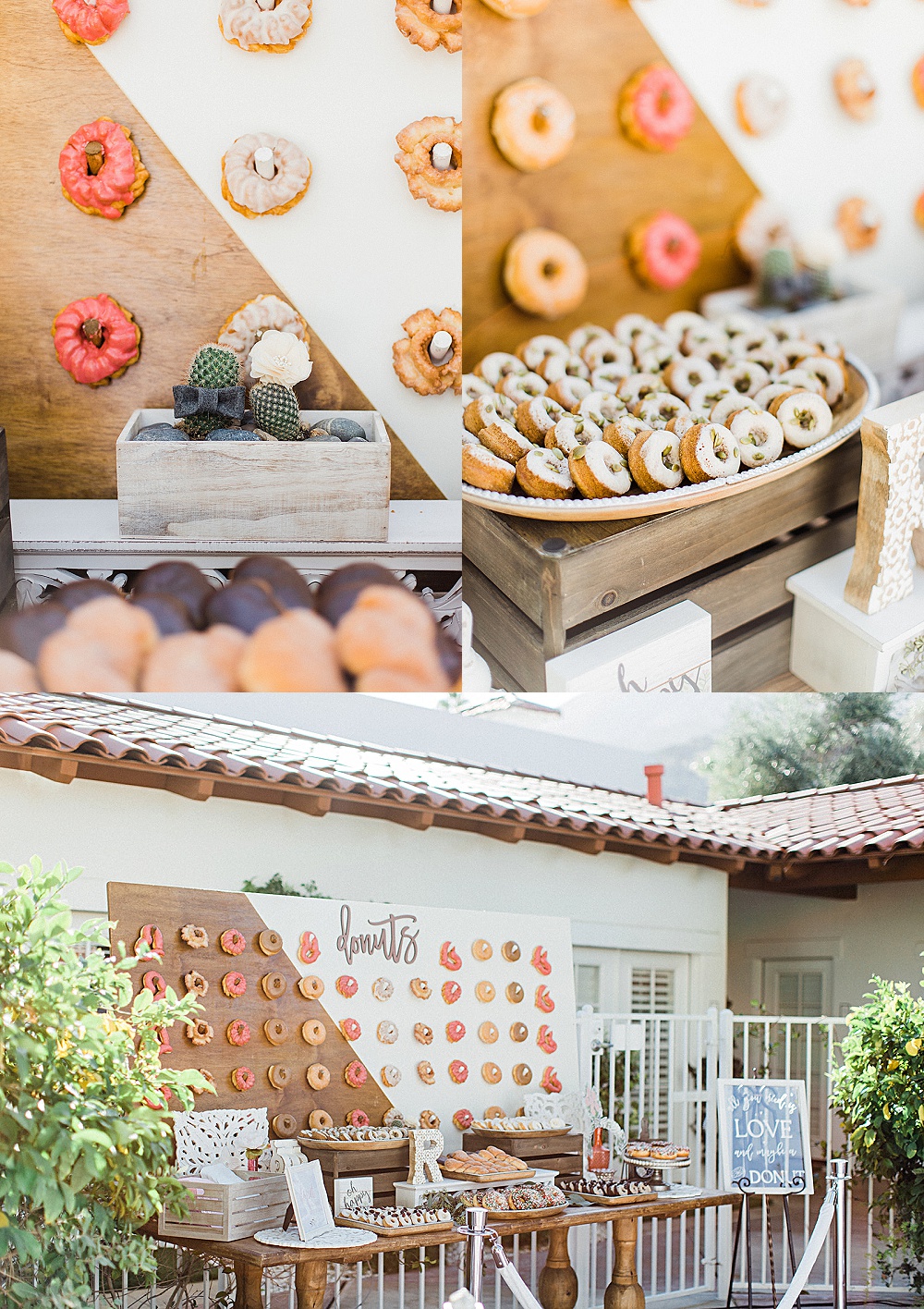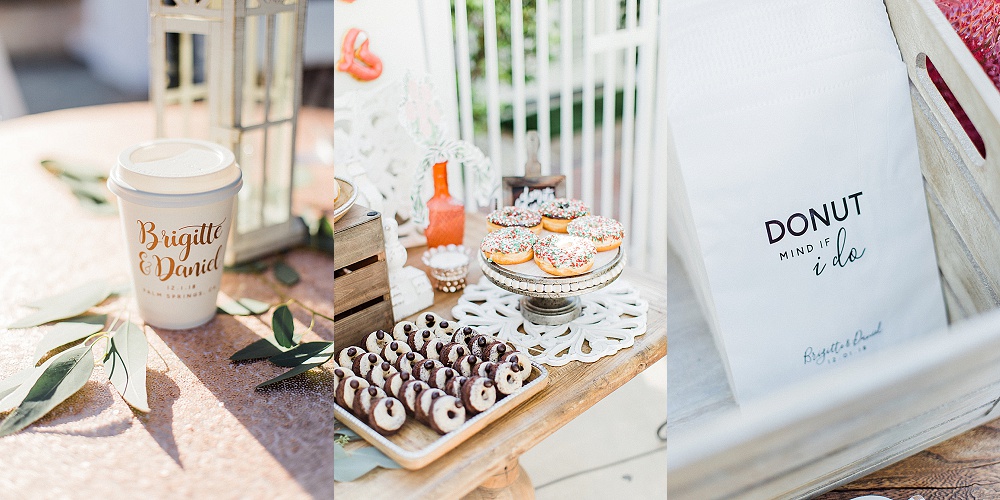 For this Bride, romantic flowers and greenery were at the top on her list. So of course she chose Palm Springs Florist to deliver!  Every inch of garland on the tables was full and fresh. The bouquets and boutonnieres were perfect. The rose petal framed runner and the florals that adorned the arch that we repurposed for the Sweetheart table were stunning. Every flower and detail was perfect! Thank you again Palm Springs Florist for partnering with Vision Events and our Bridal Family!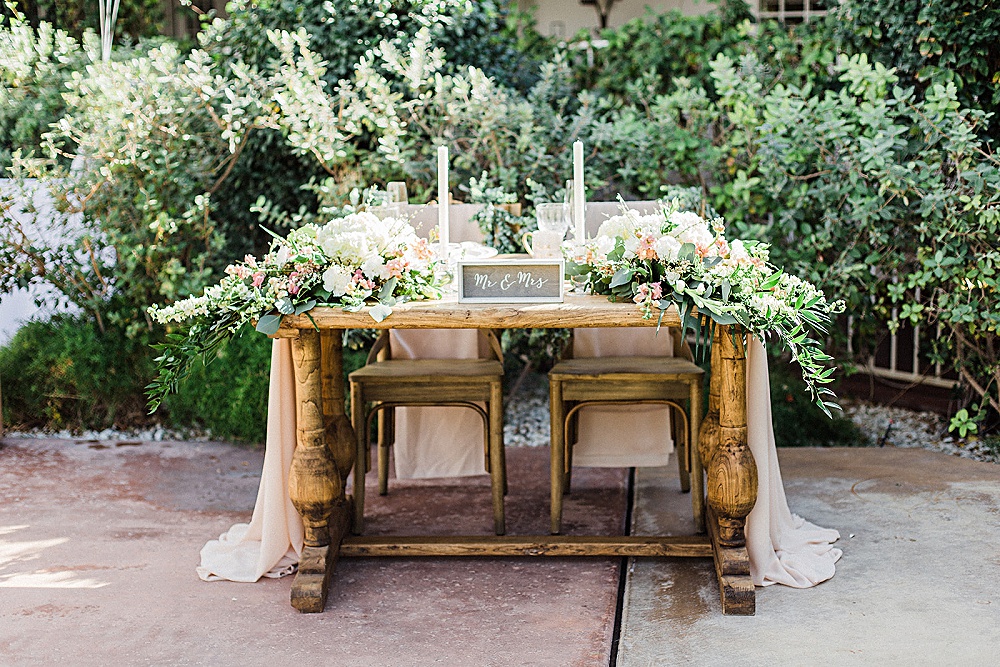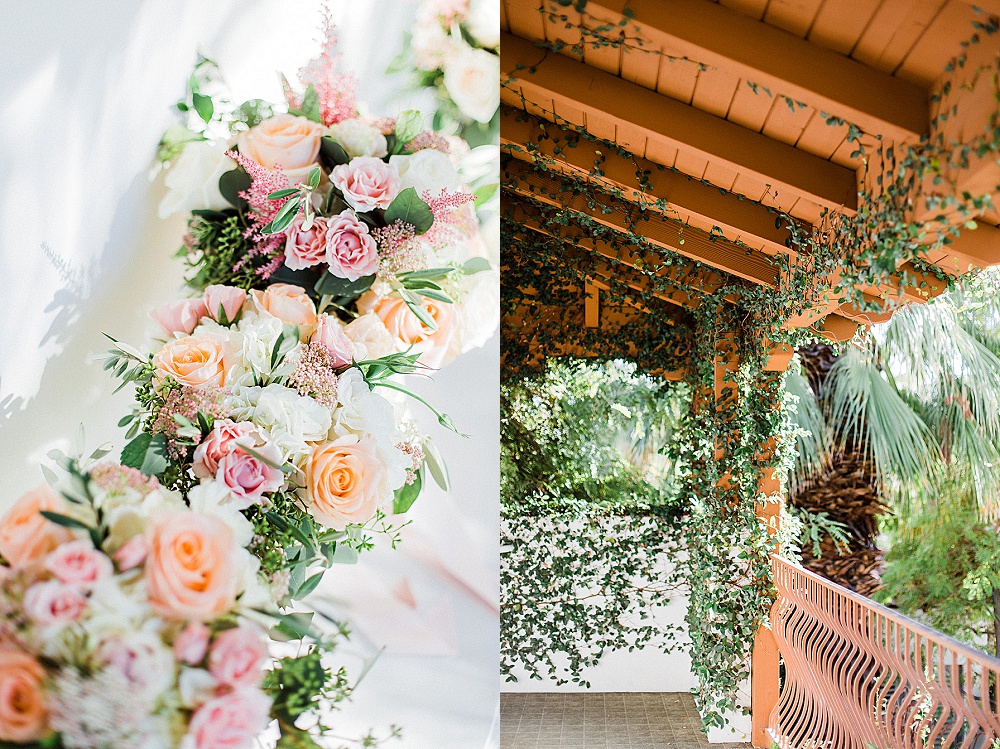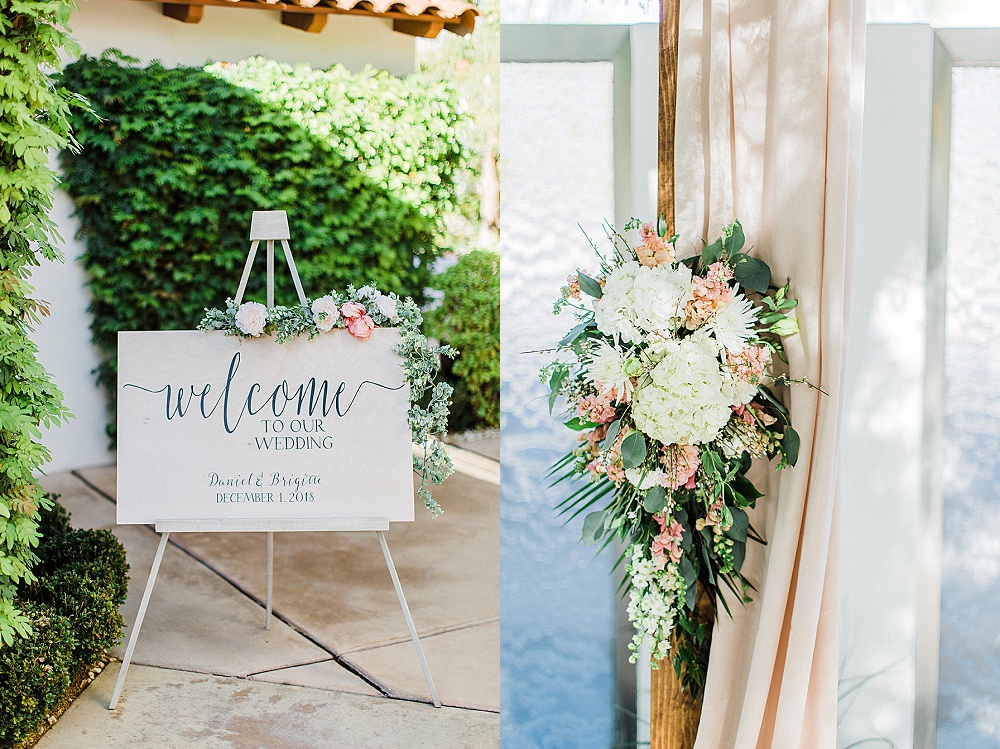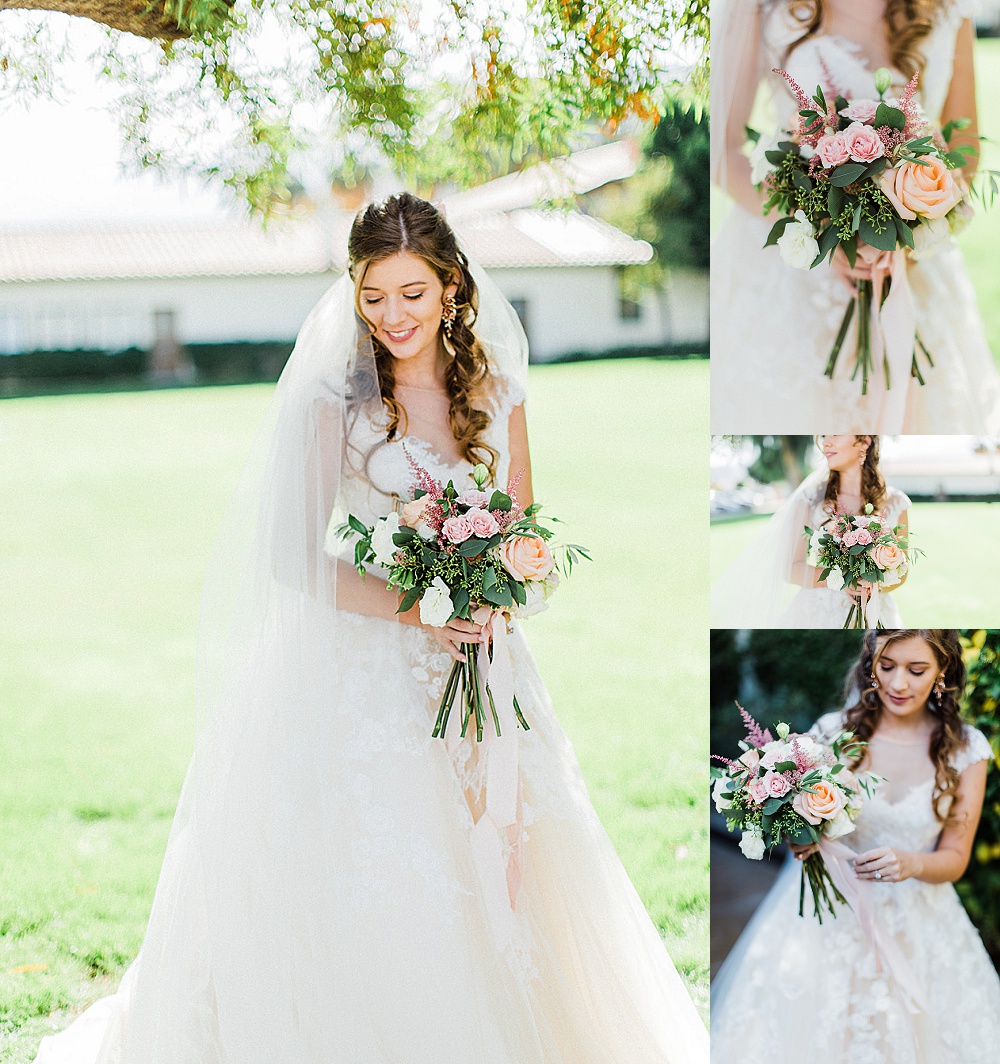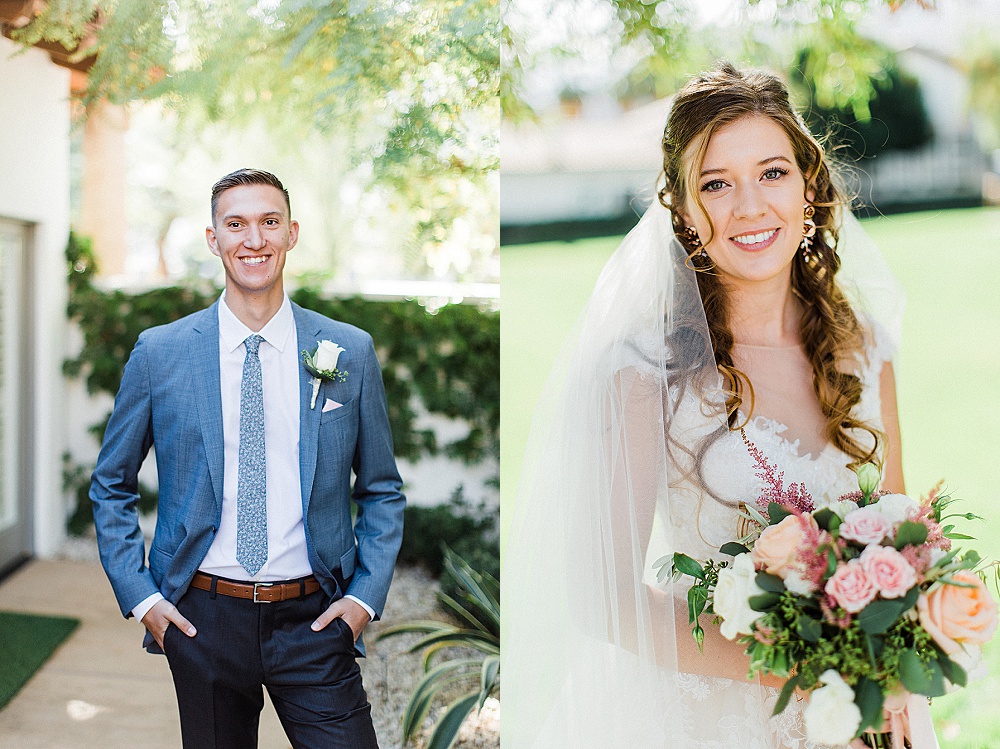 Wooden tables with raw cotton runners, fresh garland and lit candles set the tone of importance of the Family Table and our Sweetheart Table, with the guests tables in the "to the floor" white linens adorned with wooden lanterns, sun sparkled candle holders with pillars lit.  Even though this was a brunch wedding, we lit up the trees in the Ceremony Courtyard and the perimeter trees of the Reception Pool area with over 25 chandeliers and they created the sunlit ambiance of the moment beautifully!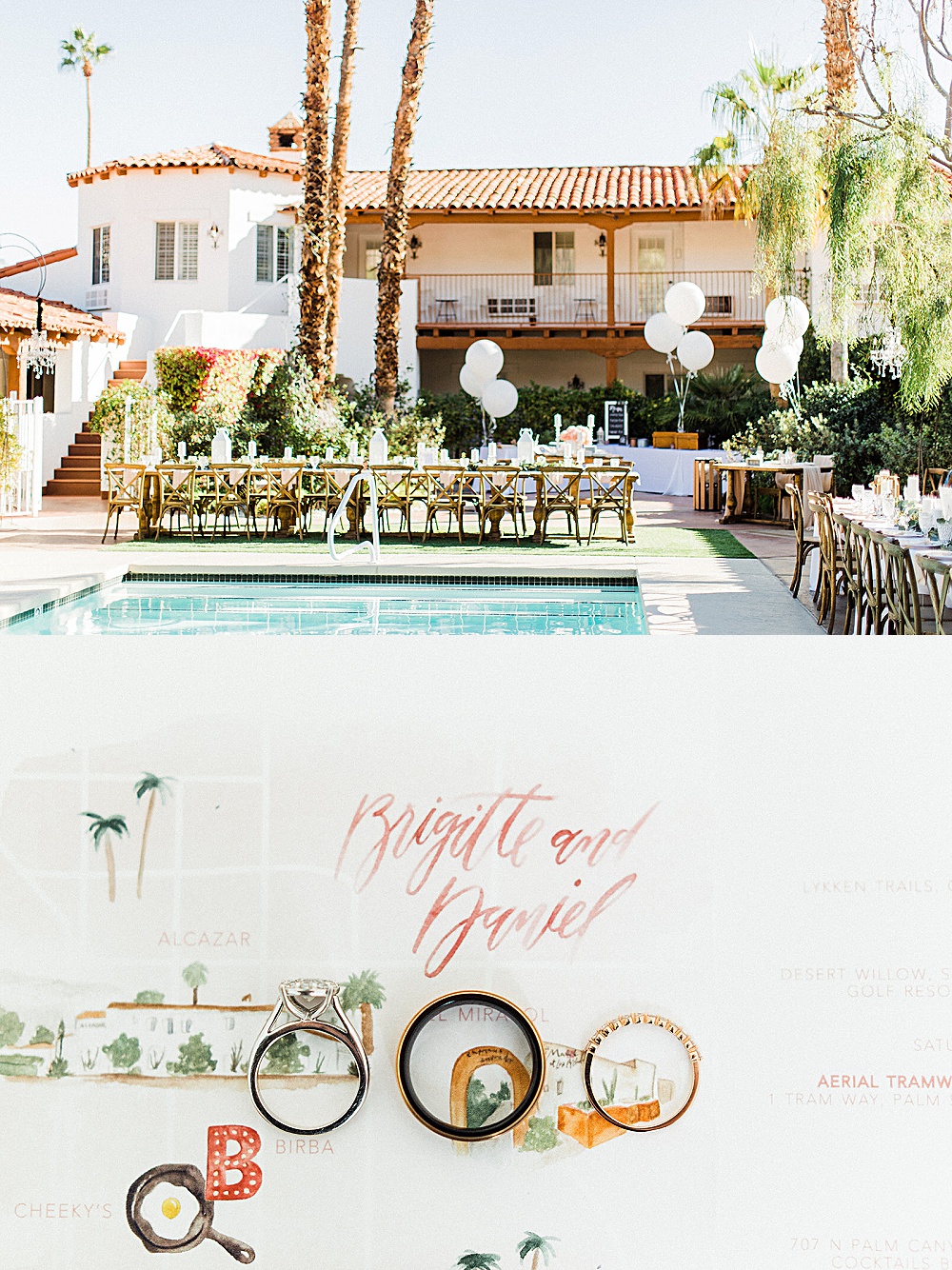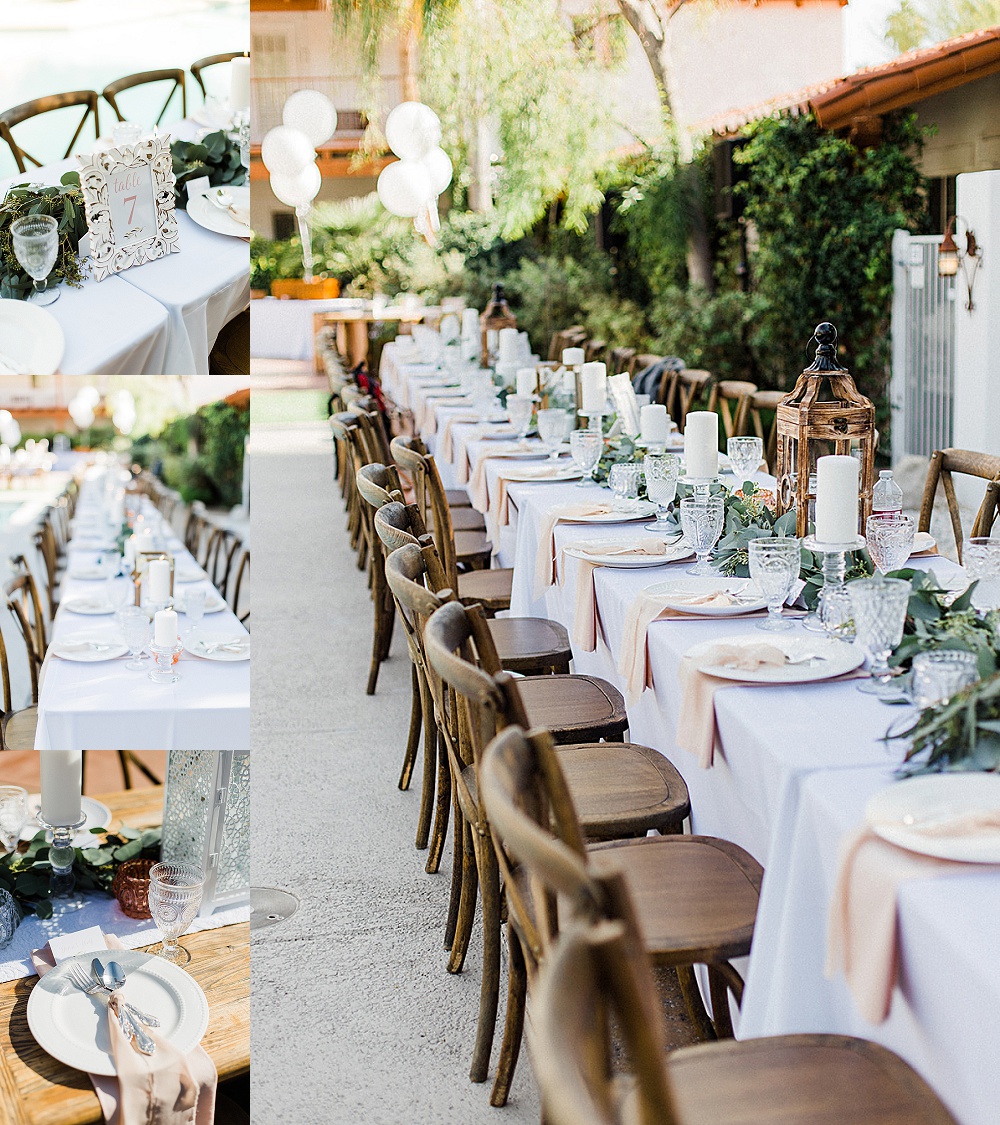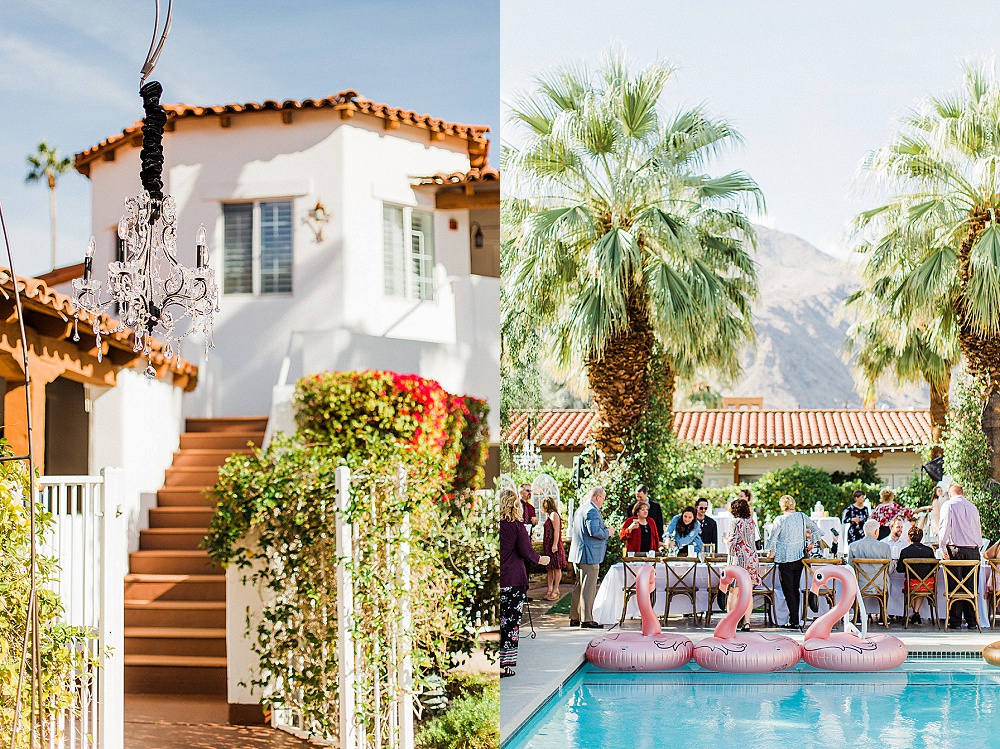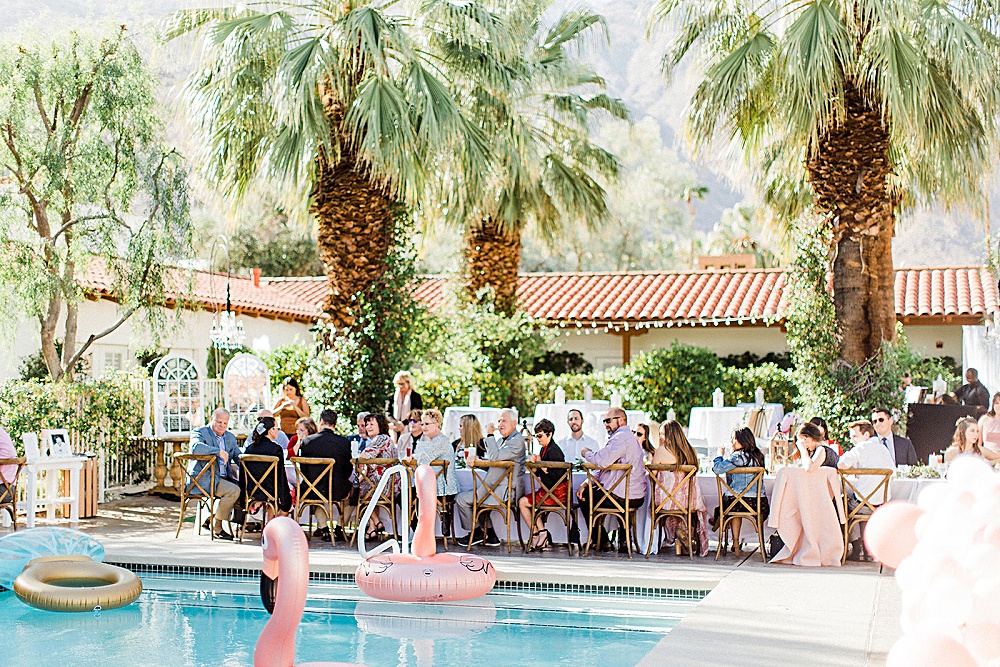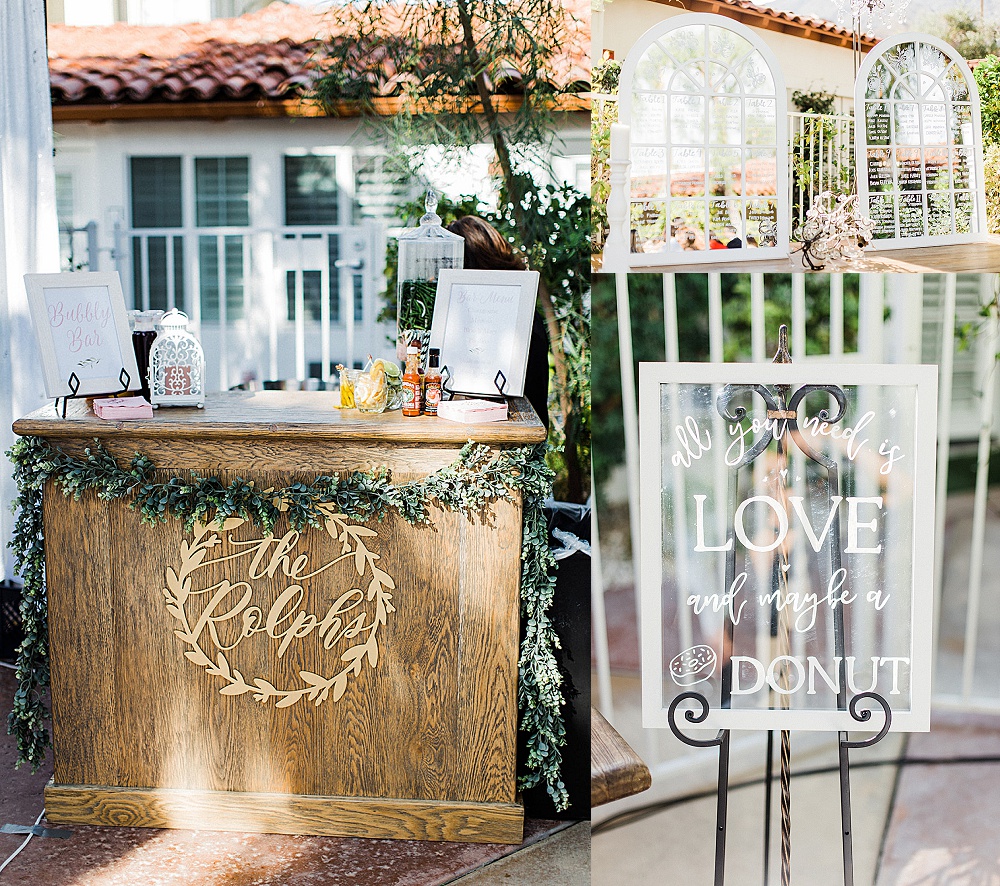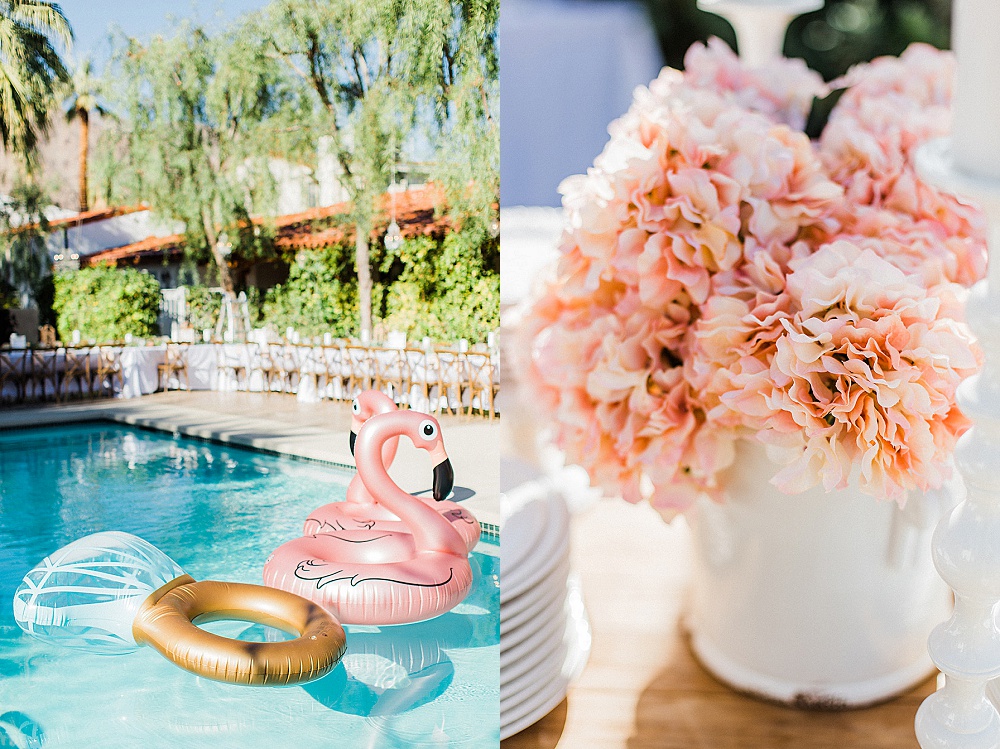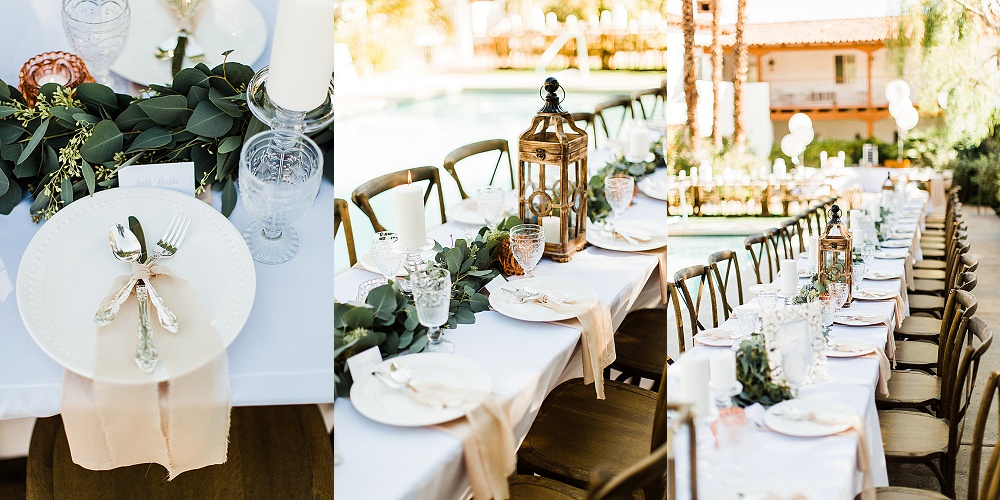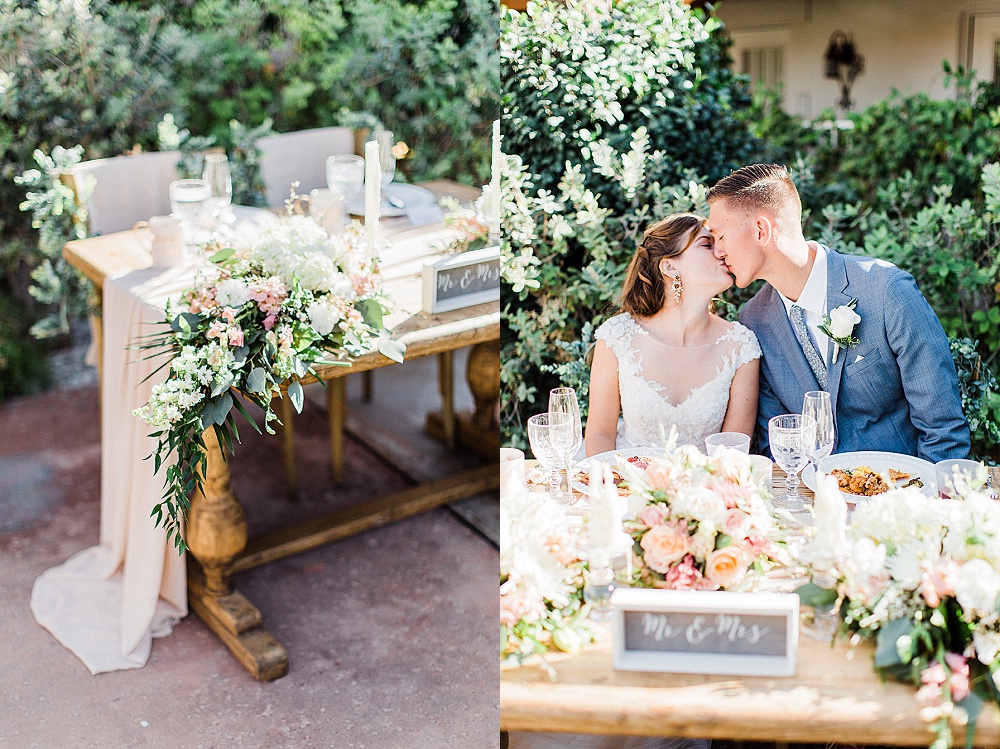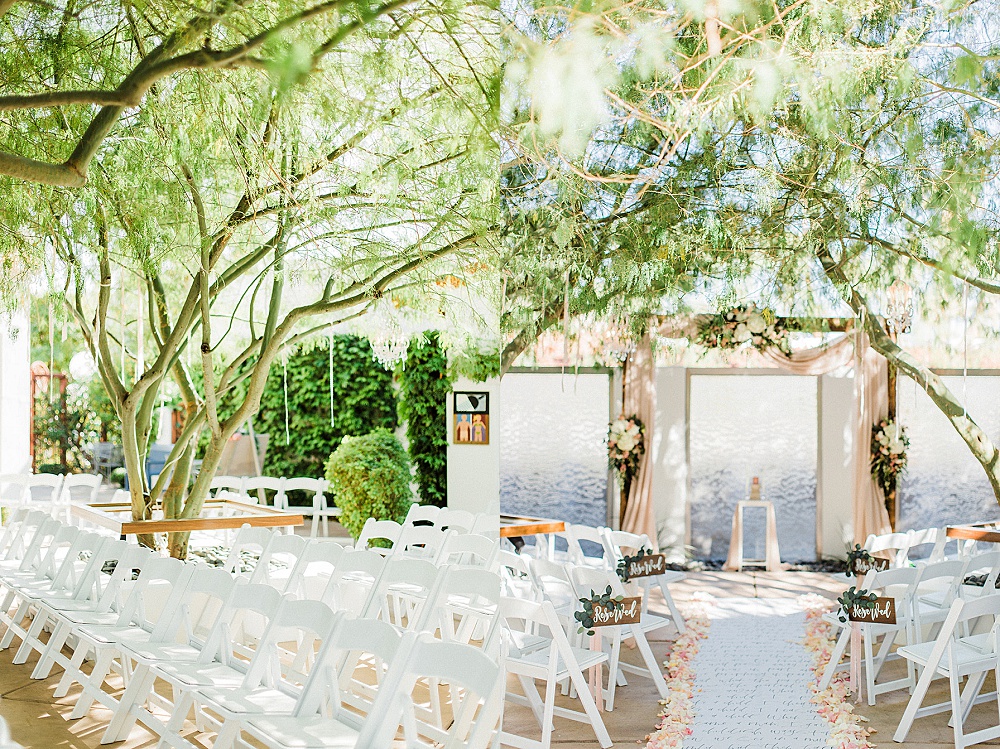 Our friends at the Alcazar have the perfect venue for a poolside brunch wedding that makes for an intimate, private weekend of fun.  Justin Critz Photography always captures every moment and detail with stunning perfection! We love partnering with all of our amazing vendors to create a day to remember for a wonderful new Mr. & Mrs, and their families.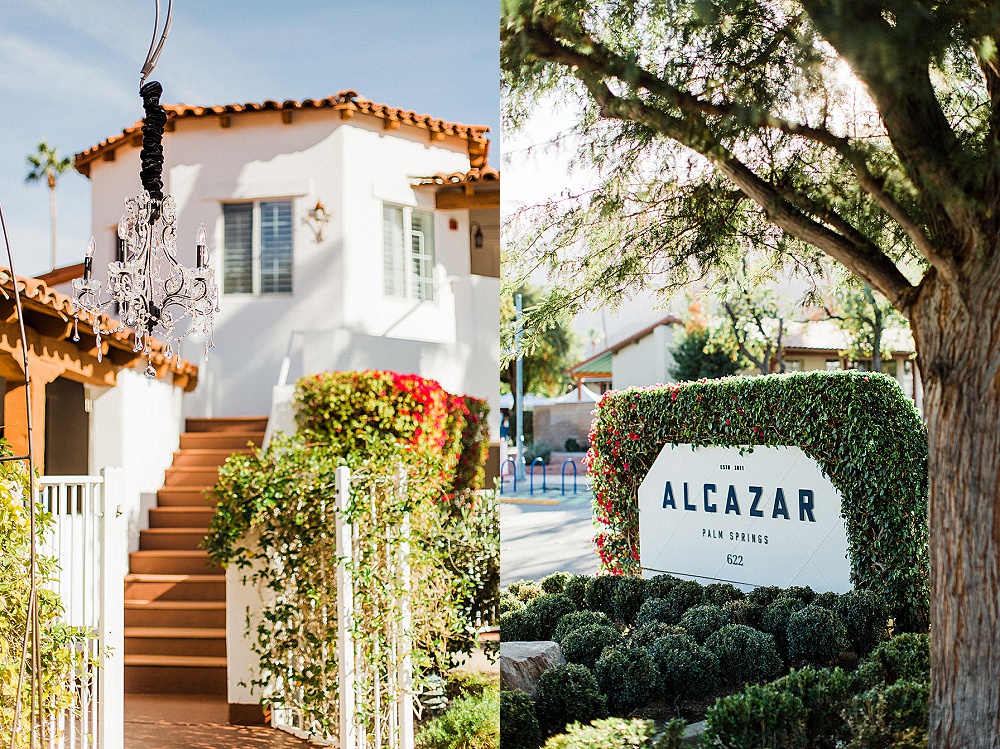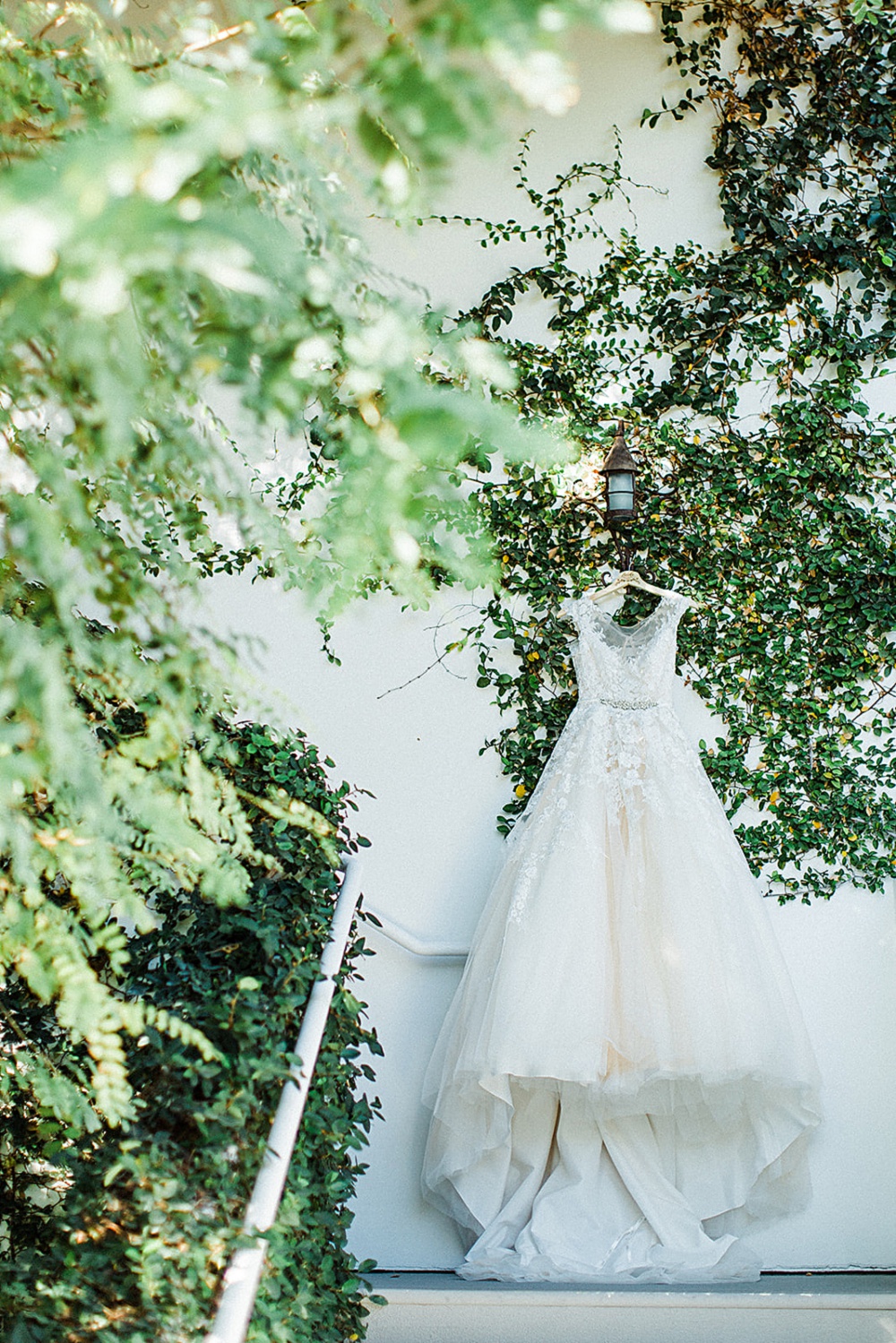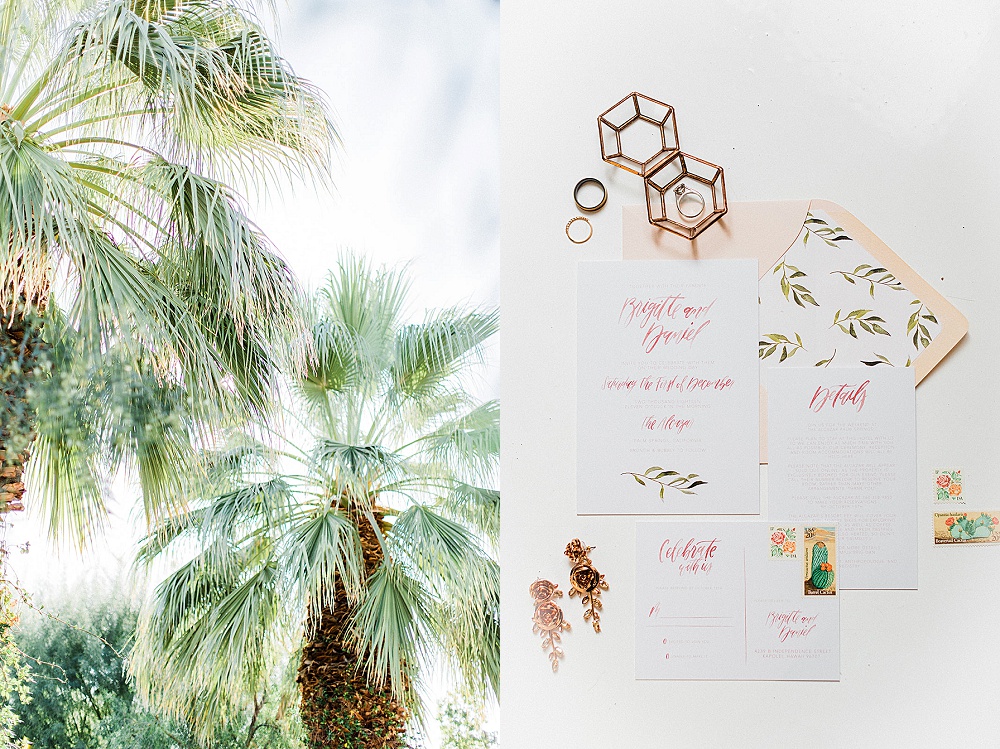 Each and every wedding we are honored to be a part of has its own ambiance and signature. We are so fortunate to be a part of all of these amazing love stories!  Thank you!
Vendors:
Venue:  The Alcazar
Catering:  F10 Creative
Bubbly bar:  F10 Creative
Florals: Palm Springs Florist
Invites: Four Things
Photo Booth:  Desert Luna
Photographer:  Justin Critz Photography
AV/Sound:  Scott from PFL Audio
Signage: Brigitte Rolph (Bride) & Stephanie Cardona Designs
Donut Bar: Vision Events
Vision Events Rentals
Signature Party Rentals